Tornado Rips Through Northern Arizona, Hailstorm Hits Southeast Phoenix [Photos]
The National Weather Service confirmed a tornado touched down east of Flagstaff, Arizona, on Sunday afternoon.
The agency in Flagstaff tweeted the tornado touched down just after 2 p.m. local time (5 p.m. EDT) along Interstate 40, east of Two Guns in Coconino County. The funnel cloud crossed State Route 99 before it dissipated around 2:30 p.m. local time (5.30 p.m. EDT).
NWS meteorologist Dan LeBlanc said no damages or injuries were reported as the tornado did not approach any buildings, AZ Central reported.
Tornadoes are relatively rare in Arizona and the state sees about two or three of them in a year.
A severe thunderstorm warning was issued for some parts of the state which expired at 7.30 p.m. local time (10.30 p.m. EDT) Sunday. A hailstorm hit southeast of Phoenix area, with some of the hail at least an inch in diameter.
The NWS also called a significant weather advisory for Maricopa County due to the threat of 60 mph winds and quarter-sized hail. The storm pounded Mesa Riverview shopping center near the city of Tempe just before 8 p.m. local time (11 p.m. EDT) and was moving north at 40 mph.
According to James Sawtelle, NWS meteorologist, Phoenix area could expect severe weather and storms until Tuesday. The area could also see a slight drop in temperatures due to the low-pressure system to the west and it will gradually warm back up to normal, Sawtelle said.
"Locally there will be heavy rain, but the main threat is severe thunderstorms, wind, one-inch hail, and slight chance of blowing dust," he said.
Amid the storm, the NWS in Phoenix also issued a dust storm warning for Maricopa County until 5 p.m. local time (8 p.m. EDT) Sunday with damaging wind in excess of 60 mph.
This month has already been Phoenix's wettest October in recorded state history, surpassing the previous record of 4.4 inches with 5.32 inches of rain in 1972.
"This is now Phoenix's 4th wettest month ever, the wettest October ever, as well as the wettest water year to date," NWS Phoenix tweeted on Oct. 14.
Stating that it took just a few hours for the previous records to be surpassed, NWS meteorologist Bianca Hernandez said, "We started thinking it could happen today once we saw how much rain we were getting and how quickly it was happening. The potential was there with this system, but we thought it would be later."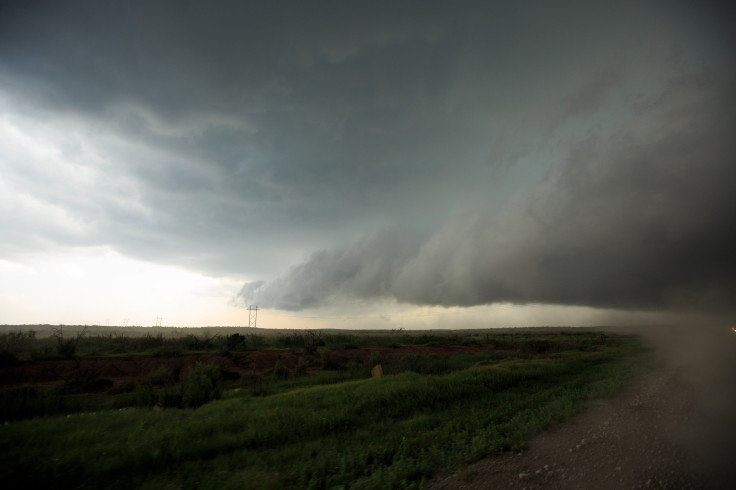 © Copyright IBTimes 2023. All rights reserved.