Tourist With Measles In New York Possibly Exposed Others While Traveling, Officials Say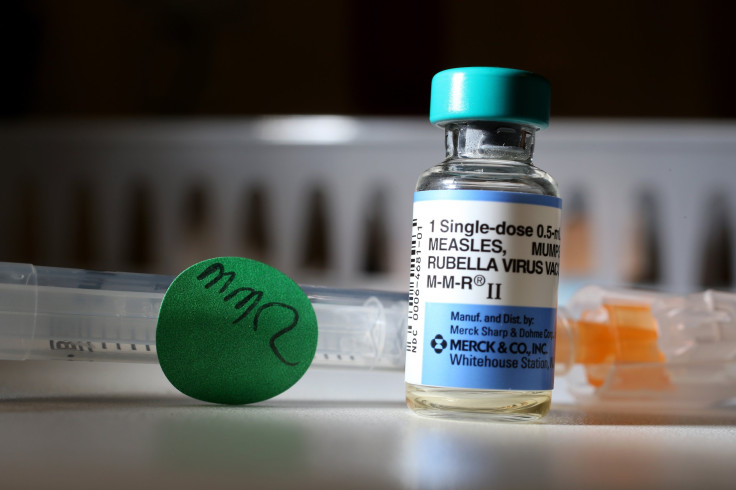 New Yorkers, beware. State health officials recently revealed that an Australian tourist with a confirmed case of the measles potentially exposed others to the disease while visiting several public spaces across the Tri-State area this month.
Between Feb. 16 and 21, the tourist visited two urgent care centers in New York, a Best Western hotel in Brooklyn, The Watchtower Education Center in Patterson, New Jersey, and The Metropolitan Museum of Art in Manhattan, CBS News reported Wednesday.
Anyone who patronized those locations within a two-hour period after the individual left may have been exposed to the disease, officials said.
To lower the chances of spreading the virus, those who may have been exposed and have symptoms should contact a doctor before going to a medical center, which could prevent others from risk of exposure, officials said.
Measles is a contagious disease that can potentially lead to severe complications such as ear infections, pneumonia, seizures, brain damage and even death, according to the Center For Disease Control and Prevention (CDC). Fever, rash, cough, conjunctivitis and runny nose are all symptoms of the disease, which can develop 10 to 12 days after exposure.
The virus is passed on by coughs or sneezes from an infected individual. A person with measles can spread it to others just four days after symptoms appear. There is no treatment for the disease, however, drugs such as acetaminophen and ibuprofen may be administered as a fever reducer.
"Basically, Measles is one of the most contagious viruses that we can get," Dr. Jennifer Park, a physician at New York-Presbyterian Hudson Valley, told USA Today. "If they are in the same room with someone infected with measles…they can get it pretty easily."
Park added that the risk of infection was especially high among infants and those who never received the vaccine.
The best defense against the measles is immunization. Most children in the U.S. are required to get the vaccine before they are allowed into public school and anyone born in the country before 1957 was likely exposed to the virus and are immune, according to the CDC.
Measles is still common in some parts of the world including countries located in Africa, Europe, Asia and the Pacific.
© Copyright IBTimes 2023. All rights reserved.