Is 'Toy Story 4' In The Works? The Big Debate Stems From A Year Old Interview With Tom Hanks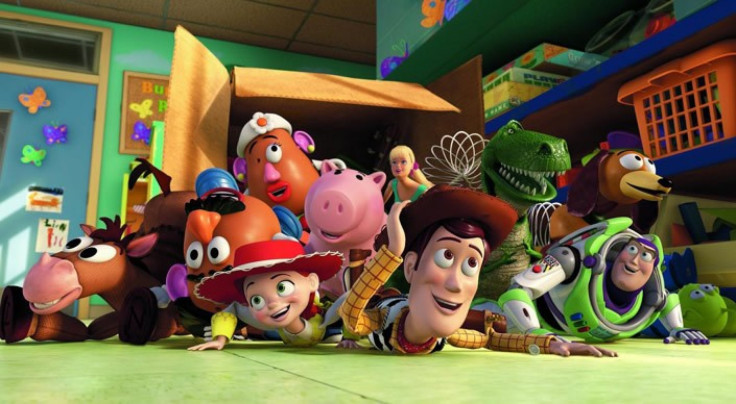 Since the announcement of the green light for Finding Nemo 2 and Monsters Inc. 2, a lot of skepticism has surrounded the highly anticipated third sequel to 1995's Toy Story. The big question being asked is - Will Toy Story 4 see the light of day?
While Pixar does not comment on development, leading the whole Toy Story 4 rumor brigade is a 2011interview Tom Hanks (Woody) did with the BBC. In the year old interview, the reporter asks if Hanks granddaughter will be able to see a Toy Story 4. Hanks response?
I think there will be, yeah, he said. I think they're working on it now.
While the BBC reporter clearly asked about a Toy Story 4, NBC reports that Hank's response could have been referring to a number of Toy Story shorts that were released. Toy Story Hawaiian Vacation was aired before Cars 2, while short Small Fry could have been viewed before The Muppets.
Hanks response, I think there will be, could also be referring to the fact that Disney and Pixar would be silly not to cash in on one of their highest-grossing films.
Showbiznest.com reports that when the first Toy Story was released in 1995, the film took in over $300 million. In 1999 Toy Story 2 raked in a whopping $485 million, and 2010's Toy Story 3 made over $1.6 billion worldwide.
While the current IMDB page for Toy Story 4 only lists the characters, back in late January DisneyDreaming.com reported that the movie information site had 2015 listed as the release date. It has since been removed with (????) replacing it.
Do you think a Toy Story 4 is really in the works?
© Copyright IBTimes 2023. All rights reserved.