Toyota Investing $1 Billion In Grab, To Push 'New Mobility Technologies'
Southeast Asian ride-hailing service Grab received a $1 billion investment from Toyota Motors, the Japanese company announced Wednesday. The two companies have already been collaborating since August 2017 for "developing connected services for Grab" and the new investment will strengthen that cooperation "to accelerate development of new mobility technologies," Toyota said.
The fresh investment in Grab is part of the company's ongoing round of funding, which was started after it acquired Uber's Southeast Asia business in March, in a deal that also included the food delivery business UberEats. As part of the transaction, Uber took 27.5 percent stake in Grab.
In its announcement, Toyota said "one Toyota executive will be appointed to Grab's board of directors and a dedicated Toyota team member will be seconded to Grab to as an executive officer, with Toyota considering more personnel exchanges in the future."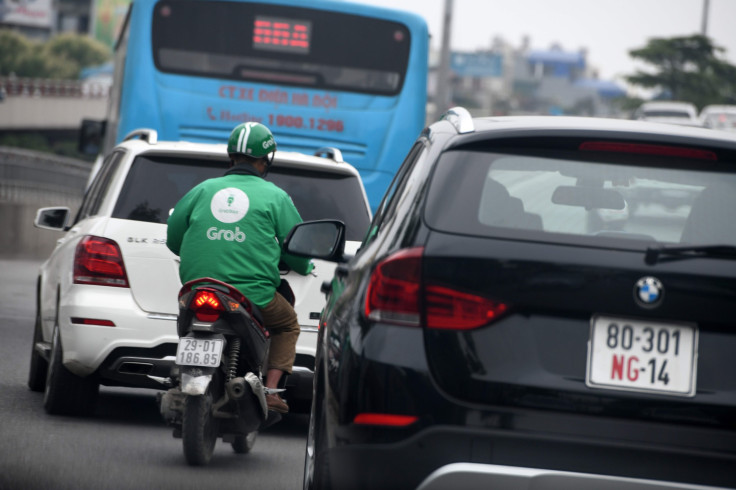 The existing partnership between Toyota and Grab involved driving data from a portion of Grab's fleet in Singapore being recorded and then analyzed for determining the automotive insurance premiums for Grab drivers, in association with local insurance companies. All the data is stored on Toyota's proprietary mobility services platform (MSPF). The new collaboration will extend connected services, based on MSPF data, the companies said, adding that "financial services for Grab drivers and maintenance services are also contemplated under the new partnership."
Shigeki Tomoyama, Toyota executive vice president and president of Toyota's in-house Connected Company, said: "Going forward, together with Grab, we will develop services that are more attractive, safe and secure for our customers in Southeast Asia."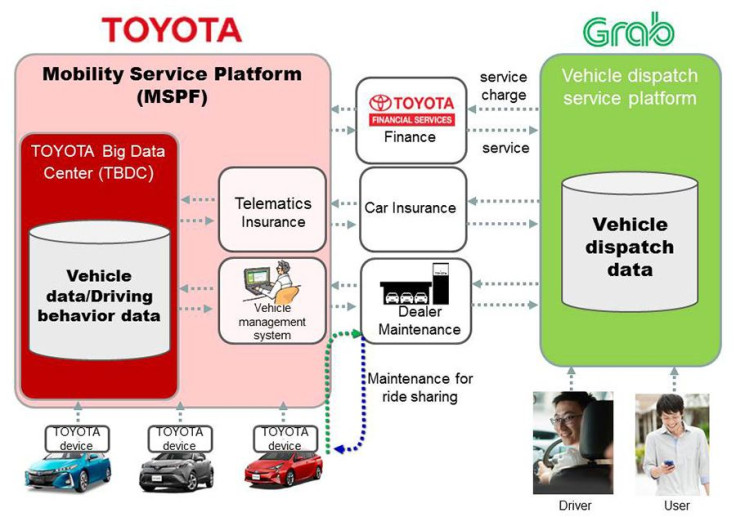 Anthony Tan, cofounder and CEO of Grab, said: "This strong partnership will enable us to become the one-stop mobility platform in Southeast Asia. We look forward to executing the same vision of the future. A future that will provide for safer and more affordable rides, more liveable cities, and millions of new micro businesses in the digital revolution. We will continue to work with global leaders like Toyota in bringing this vision to pass."
Grab, a Singapore-based technology company, operates in over 200 cities in eight countries across the region, and other than transport, it also has services for food and package deliveries, and mobile payments. The company has existing investments from Japan's SoftBank and Didi Chuxing, which had bought Uber's China business in 2016. Those two companies had together invested $2 billion in Grab in July 2017.
"Our rapid user and revenue growth is a testament to our ability to hyper-localise, efficiently execute and provide the highest efficiency platform in a region as diverse as Southeast Asia. We are honored to be supported by industry leaders including Toyota, Uber, Didi and SoftBank," Grab president Ming Maa said in a separate statement.
The transaction made public Wednesday "is subject to the satisfaction of certain closing conditions," Grab's announcement said.
Shares of Toyota were trading 1.41 percent higher on the Tokyo stock exchange Wednesday afternoon, ahead of other auto stocks like Honda (up 1.07 percent), Nissan (up 0.23 percent) and Suzuki (up 0.54 percent).
© Copyright IBTimes 2022. All rights reserved.
FOLLOW MORE IBT NEWS ON THE BELOW CHANNELS