Tracy Morgan Crashes NYC Comedy Show, Delivers Hilarious New Material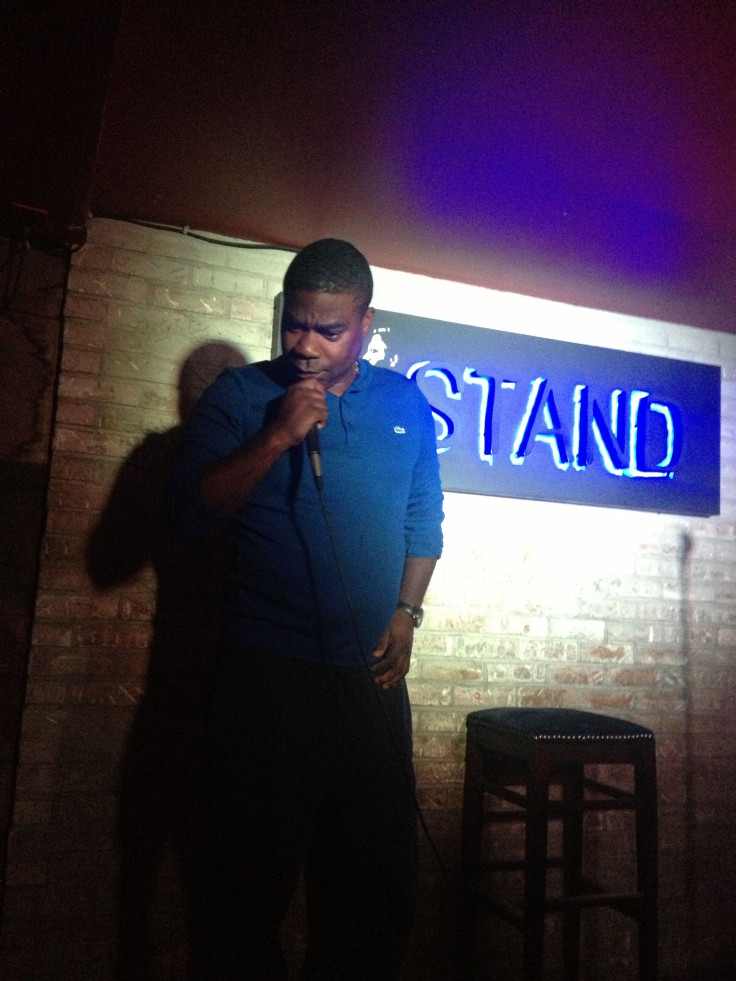 Tracy Morgan, the hilarious, raunchy star of "30 Rock" and "Saturday Night Live," crashed a comedy show Tuesday night at New York City's The Stand Restaurant and Comedy Club, delighting the audience and delivering about 20 minutes of hilarious new material.
The beloved comedian opened the show in place of original leadoff hitter Janeane Garofalo, who canceled her scheduled performance, according to a staff member at the hot new comedy joint.
Those who were lucky enough to be there for Morgan did not seem to mind the last-minute swap, as the room erupted in applause when the host of the show announced the SNL star would be doing the first set of the night.
Morgan's performance was classic Tracy. His sizable potbelly emerged within three minutes of his taking the microphone, and he riffed on topics ranging from the concept that "women don't want soft men," a guy who smells like he smokes "too many cigarettes" and his family.
The hit of the night was an extended story about his sister's wedding, at which Morgan's family tried to keep his brother and a Timberland-wearing, pants-sagging guy by the name of "Shorty" from entering the reception, which was held at the community center of a public housing project in the Bronx.
Morgan's brother has apparently gotten into repeated low-level brushes with the law, and Morgan discussed the trials and tribulations of having to bail him out repeatedly, then finally refusing to do so after a recent arrest.
The story all built up to a massive Morgan-style climax, after which he left the club quickly as other comics took to the stage. Vincent James, an up-and-coming comedian raised in Westchester County, N.Y., delivered one of the best sets of the night, getting copious laughs with a story about why you should never put your genitals on a passed-out friend. Believe me, you really just shouldn't.
Another highlight of the evening was Manhattan comic Bob Panza's second performance at The Stand. Again performing as his alter ego "Cheeseburger," Panza delivered a haunting and strange take on suicide and mortality that included a simulated possession by a nefarious spirit.
"Tomorrow is my 28th birthday, 12:13 a.m. Are you familiar with the 27 Club?" he asked before acting as though he was going to slash his wrists with a straight razor before launching into a particularly morbid monologue on death.
Combining character-driven comedy, impromptu singing and a grim darkness, Panza was both the most interesting and the least conventional comic of the night.
The Stand is a young comedy club that has been building a solid reputation based on a reputation for having big-name talent, a surprisingly extensive food and drink menu, and a more upscale feel than most comedy spots in the city.
© Copyright IBTimes 2023. All rights reserved.