Tracy Morgan First Interview After Walmart Car Crash To Air June 1; When And Where To Watch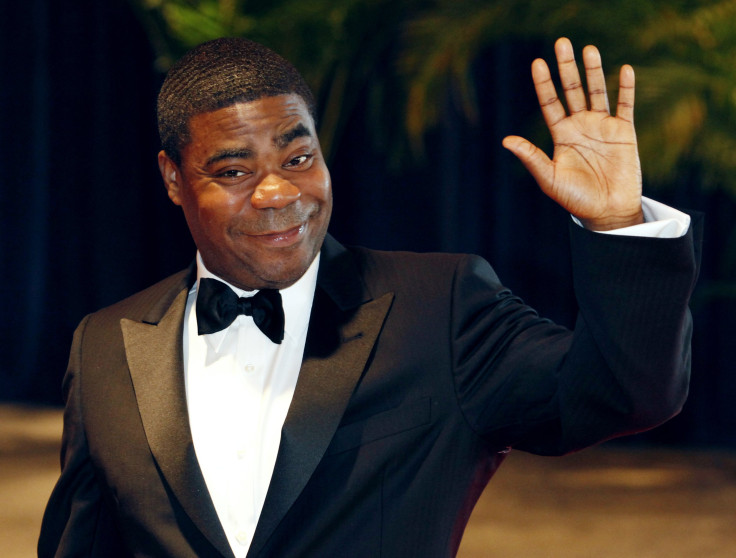 Tracy Morgan will return to NBC for his first televised interview following the deadly car crash that nearly took his life. The comedian will speak with Matt Lauer on "Today" about the accident and his recovery alongside his lawyer Benedict Morelli. The interview is scheduled for Monday, June 1, almost a year after the incident.
The interview on "Today" will mark Morgan's return to television after the devasting accident in June 2014. The news of the "Today" interview with Lauer comes just a day after Morgan's lawsuit with Walmart was settled out of court for an undisclosed amount. Morelli expressed doubt at the actor's last court appearance that he would return to form.
Morgan said in a statement, "I am grateful that the case was resolved amicably." Truck driver Kevin Roper is still on trial for several criminal charges leading to the accident. Morgan sustained head trauma, a broken leg and fractured ribs from a collision with a Walmart truck. Comedians Ardley Fuqua and Jeffrey Millea were also seriously injured and James "Jimmy Mack" McNair died from the accident.
According to Entertainment Weekly, Morelli will join the comedian for his live, in-person interview. Morelli was on "Today" Thursday morning and said Morgan had a positive outlook now that the courtroom drama was over. Tracy tells me every time I see him ... that he has a new lease on life," he said.
The Tracy Morgan interview with Matt Lauer will air during the Monday, June 1 edition of "Today." The show begins at 7 a.m. EDT on NBC.
© Copyright IBTimes 2023. All rights reserved.