As Trade War With China Looms, US Readies Second Wave Of Duties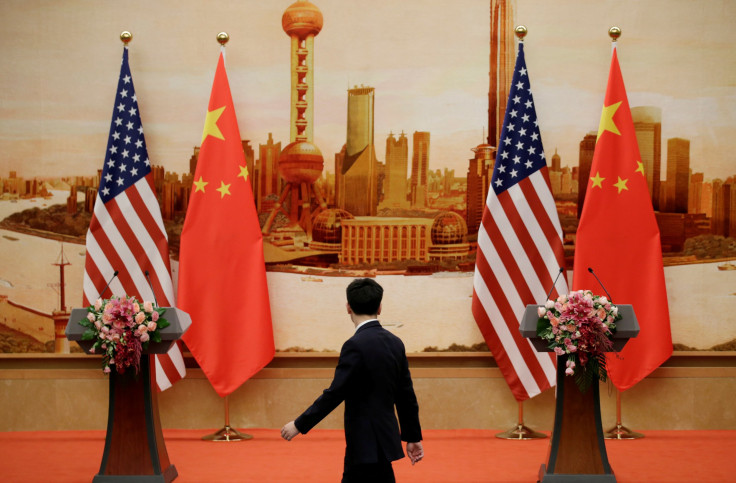 The United States has nearly completed a second list of tariffs on $100 billion in Chinese goods, as President Donald Trump prepares to enact an initial round of duties that is expected to trigger an in-kind response from Beijing, several sources said.
The second wave of products has been cued up as Washington prepares to announce on Friday a list of about $50 billion of goods to be targeted. They are part of Trump's decision to go forward with "pretty significant" tariffs, an administration official said on Thursday.
The $100 billion list will be subject to the same public comment and hearing process as the $50 billion list, so it could take 60 days or more to put into effect, three sources familiar with the Trump administration's thinking on tariff plans told Reuters.
The list is intended to minimize the impact on U.S. consumers and businesses by selecting goods where there are ample alternative supplies from other countries. Eliminating any impact may be impossible.
"There's no question, that to get to $100 billion you're going to hit consumer products coming in from China," a person briefed by Commerce Secretary Wilbur Ross told Reuters.
This person also said Ross had said the list would take aim at products for which China supplied 33 percent or less of total U.S. imports in individual product categories, making it easier to shift to other countries' supplies.
The person, like the other sources familiar with the administration's thinking, declined to be identified because they were not authorized to speak to the media.
A Reuters analysis of U.S. Census Bureau import data in April showed that there were about 7,600 consumer and industrial goods still available for tariffs with a combined value of $101 billion in which China accounts for 40 percent or less of U.S. imports.
Another person familiar with the administration's thinking said it could be difficult to reach $100 billion with a 33 percent threshold.
Press officials at the U.S. Commerce Department and U.S. Trade Representative's office declined to comment on the tariff list plans.
Trump has pledged to enforce fair and reciprocal trading relations with China, with the U.S. bilateral trade in goods deficit having reached $375 billion last year, and amid long-running complaints of what foreign companies see as forced technology transfers and market restrictions.
On Thursday, China reiterated its preference for dialogue to resolve differences, but said it was ready to respond if Trump moved forward with tariffs.
Speaking alongside U.S. Secretary of State Mike Pompeo in Beijing, Chinese State Councillor Wang Yi said there were two choices when it came to trade.
"The first choice is cooperation and mutual benefit. The other choice is confrontation and mutual loss. China chooses the first," Wang told reporters. "We hope the U.S. side can also make the same wise choice. Of course, we have also made preparations to respond to the second kind of choice."
China has published its own list of threatened tariffs on $50 billion in U.S. goods, including soybeans, aircraft, and autos, and has said it would hit back if Washington followed up with further measures.
© Copyright Thomson Reuters 2023. All rights reserved.