Traditional Hosting vs. Cloud Hosting: Which One Is For You?
This article uses affiliate links, which means if you purchase products through these links, we may earn a commission. Click here to see our
T&C
. For licensing please click
here
.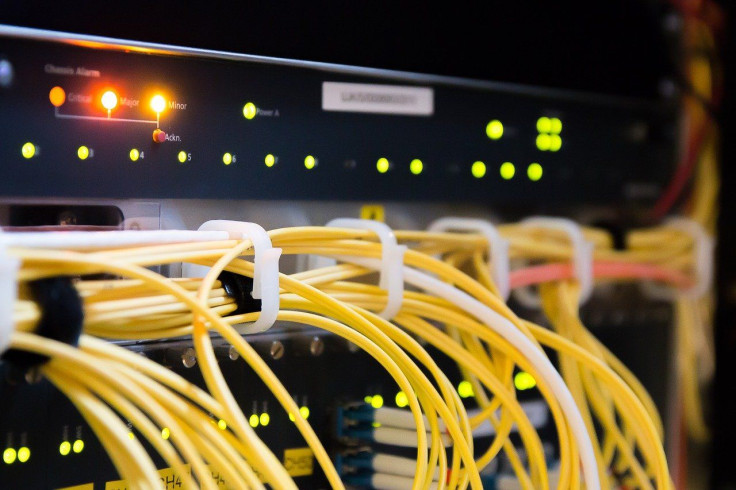 Are you planning on launching your own website? One of the biggest concerns with owning and managing a website would be finding a web hosting service provider to work with. If you're creating one for your new business, a managed WordPress site for as low as $19 per month on Nexcess, Liquid Web's brand partner, could be the perfect package for shared hosting in a cloud-based setup — if cloud hosting is what you need.
To give you a better idea, we'll discuss the difference between two of the most common web hosting packages: traditional hosting and cloud hosting. Read on below and find which one best suits your business' needs.
What is Traditional Hosting?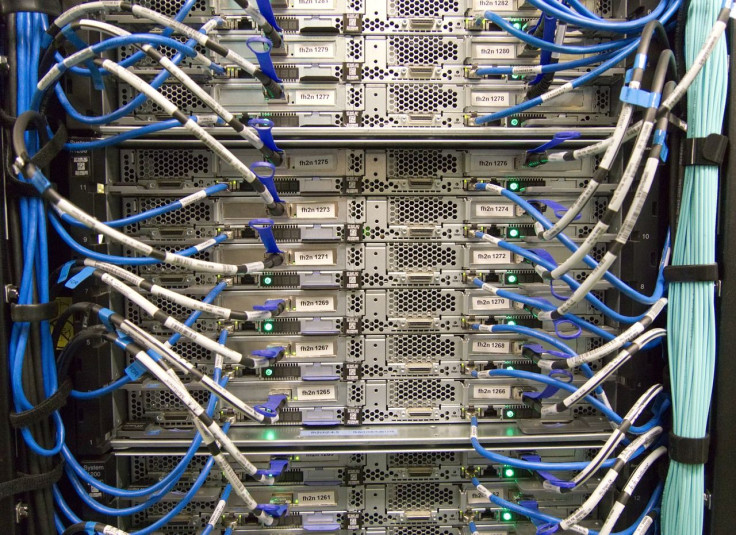 Traditional hosting comes in three major variations: shared hosting, dedicated servers and virtual private server (VPS). Each one has a set of features that individuals, budding entrepreneurs and large-scale companies can maximize to grow their businesses.
The cheapest of the three types, shared hosting plans have multiple users storing their websites and files all in one working server. As such, all resources on it are shared across websites, be it the bandwidth, storage and memory. Very limited in functionality and utility, it's suitable for individuals and companies that need only basic functions for their websites.
Dedicated servers, on the other hand, are remote servers used solely by one individual or company. In a nutshell, you lease the whole server and all the available resources it can provide. Given, you will have full control of resources for all the websites and applications hosted on the server. Big companies in the media, entertainment and eCommerce sectors with huge traffic will benefit from this type of service package.
Meanwhile, VPS packages simulate physical servers' environment using virtualization technology to provide dedicated or private resources to users. Hosting companies add a virtual layer on top of the parent server's operating system — where the VPS is built upon — and segment them into several virtual partitions. This type of hosting is suitable for users with IT skills or companies equipped with an in-house IT team to manage it. Individuals, for instance, can buy a virtual private server to host a Minecraft game. For companies, they can develop several applications, then test and deploy them. In short, a VPS can be a virtual working space for a variety of large projects.
What Are the Benefits of Traditional Hosting Packages?
Each variation of traditional hosting offers benefits. Some of these are:
Shared hosting is super affordable and easy to set up: Aside from being cost-efficient, shared, shared hosting comes with add-ons and easy to set up. Most hosting companies offer access to a control panel to upload and manage websites. They also offer free SSL certifications, custom email addresses and backups. Some vendors offer free backups, while others charge it on top of the monthly subscription.
Dedicated hosting offers control, security and optimum use of resources: Dedicated servers only belong to an individual or organization. Hence, the user has full control of how you want to use the available resources. You set optimum and customizable security levels for added protection to the data. Moreover, if the site experience a spike in traffic, you can optimize the resource according to your needs.
A VPS is faster and more reliable and secured than shared hosting: The servers have virtual partitions. Your website's traffic doesn't affect other users' resources, as you are isolated from other servers. It also offers the privacy of data, as the files and databases aren't accessible to other users.
What Are the Disadvantages of Traditional Hosting Packages?
While the benefits are attractive for any individual or organization, there are also downsides to each of the three hosting services. Such include:
Shared hosting affects your website's performance: If one of the sites hosted on the server hits a spike of traffic, then it affects your website's speed and performance. Also, if the other sites hosted are compromised, yours can be affected, too. There's also limited customization for security layers, unlike cloud hosting.
Dedicated servers and VPSes require maintenance and expensive: While both of these variations provide privacy and dedicated resources, you need to work with IT professionals to configure them. Otherwise, the wrong configuration can lead to server vulnerabilities. Maintenance and hiring of staff will also require you to spend more.
What is Cloud Hosting?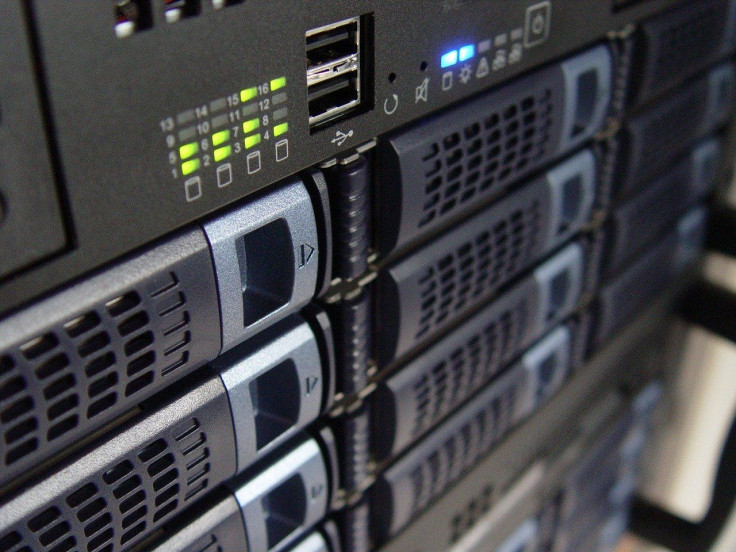 In contrast to traditional hosting, cloud hosting utilizes distributed servers located in different regions worldwide to deliver faster speed and better response time. Users on such service packages have access to the computing resources within these multiple servers.
Accomplishing tasks within a cloud web hosting framework is more efficient as you are able to scale up or down according to how much processing power you need. This provides immense flexibility to the user, all while ensuring reliable connectivity to the multiple servers maintained within the framework. Given that these servers are interconnected, there is virtually no downtime, as resources are merely re-allocated in the event of a server failure.
To understand the ease of accessibility, think of it as having a premium gym membership that offers unlimited access to multiple clubs nationwide. If one hub isn't available, then you can go to any of the other clubs and use its facilities.
What Are the Benefits of Cloud Hosting?
Cloud hosting is attractive for large and growing companies because of the benefits it offers. These include:
Flexible pricing plans: Companies can pay for a plan based on the computing resources they need. This is unlike traditional hosting, where you pay a fixed pricing plan whether or not you can max out all of the resources on your server.
Scalability: You can rely on other interconnected servers to supply computing resources whenever there's a deluge of unexpected web traffic. Moreover, you can track and customize the resources in real-time and add more computing power when needed.
Security: The data and resources are distributed. Therefore, the websites and apps hosted in multiple servers are isolated, protecting them from hacks and DDoS attacks. Although there's no such thing as a 100% cyber attack-proof server, applying stringent security layers is possible with cloud hosting.
Fast speed: Such web hosting providers use load balancing solutions for their servers. This means that if one machine fails or is strained due to an unexpected surge of web traffic, it lessens a single server's burden, "balancing" the strain on other servers to compensate. The interconnected servers provide the computing resources to keep up with the website's demand. Keep in mind, though, that speed varies from one hosting provider to another.
Automatic updates and reliable support: Updates are made on managed cloud hosting services. Instead of fiddling with the updates on your own, you save more time from backend maintenance as the IT specialists take care of that.
What Are the Disadvantages of Cloud Hosting?
Here are the caveats when you take on a cloud hosting package.
Lack of control on data: Some companies believe they don't have full control over their data in the cloud. Compromised data is inevitable, so look for HIPAA-compliant vendors that guarantee that they have technical safety guidelines to secure all the data.
Expensive if not tracked: The costs of such a hosting plan may vary every month because you pay for what you use. Some hosting companies offer a base monthly rate and charge additional rates for extra resources — so be wary of what you sign up for. If you don't set a budget and track your computing resources, then you could pay more than you set.
Which One Is for You?
Traditional hosting, particularly that of shared hosting solutions, is perfect if you are just starting out and are at the initial stages of building a website. As you scale and grow, or if you simply want more computing resources from the onset, dedicated servers or a VPS service package is what you need. Take note, however, that to fully utilize this option, it's best to have an in-house IT team to manage the particulars for you.
Meanwhile, cloud hosting is the best option if you're after scalability, flexibility and redundancy of server resources, as well as pay-as-you-go pricing plans. If you're in the stage of developing high-scale projects, then for $510 per month, you can deploy your cloud infrastructure with Liquid Web's Professional package for your business-critical websites and apps.
Launching an eCommerce platform using Magento is possible as you explore Liquid Web's Magento Cloud solution, a managed cloud-based shared hosting plan built for Magento websites. It can handle high traffic when shoppers flock to the store during holiday seasons or when you offer promotional deals. For as low as $49 per month, you can start hitting those monthly sales and KPIs while running a secure website.
FOLLOW MORE IBT NEWS ON THE BELOW CHANNELS