In Tragic Night Out, 15-Year-Old Accidentally Shoots And Kills 13-Year-Old Friend
KEY POINTS
The 15-year-old boy called 911 after the incident to help his friend
The teens did not know the gun was loaded, police said
Police are asking gun owners to secure their firearm
In a tragic incident, a 13-year-old boy has been killed after being accidentally shot by his 15-year-old friend in Utah.
The incident occurred at approximately 1:45 a.m. Saturday when the two boys allegedly sneaked out and met up at a church parking lot in West Jordan. According to the police, one of the boys brought a handgun with him and at some point, the 15-year-old accidentally discharged the gun, killing the other.
"What this was early this morning was just a series of, frankly, poor decisions made by some adolescents that two families are going to now have to deal with for the rest of their lives," West Jordan Lt. Richard Bell said at a press conference, reported KSL-TV.
The teen was not aware that the gun was loaded, said the police, reported ABC News. The 15-year-old called 911 right after the incident to inform authorities about the incident. The police said he wanted to help his friend and took the best steps he could to help.
"They were manipulating (the gun) and looking at it, obviously not being safe, and the 15-year-old ended up shooting and killing his 13-year-old friend," Bell said, reported KSL-TV. "It is not our belief that he intended to kill his friend."
The teen has been booked into a Juvenile Detention Center on suspicion of manslaughter, the police said.
"As we began investigating and digging into the case and determining what had happened, really what we found is it was just a truly unfortunate, tragic accident," Bell told reporters.
"I think a good takeaway from this to gun owners is you know, make sure that your firearms are secured, that your firearms and ammunition are stored away from each other, and follow basic gun safety tips," Bell said at the press conference. "It's okay to talk to your kids about guns and teach them gun safety."
Police did not release any other information and did not publicly name the teens involved due to their age and the sensitive nature of the case.
"It truly was, we believe, a tragic accident," added Bell.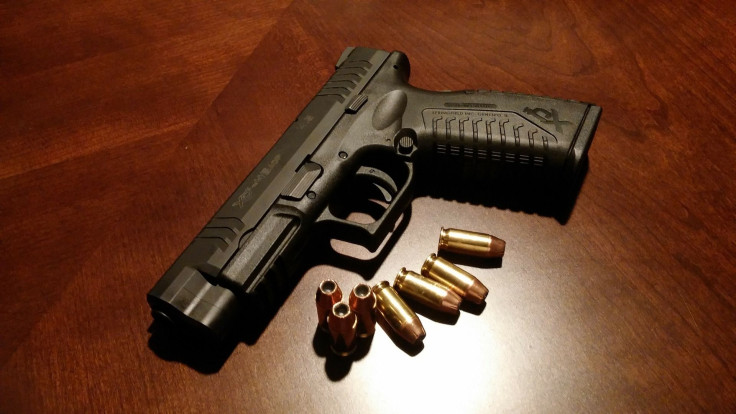 FOLLOW MORE IBT NEWS ON THE BELOW CHANNELS