Train Explosion In North Dakota In Pictures
For some residents of North Dakota, the term "oil boom" took on a frightening new meaning when a mile-long train carrying crude derailed and exploded near the small town of Casselton Monday.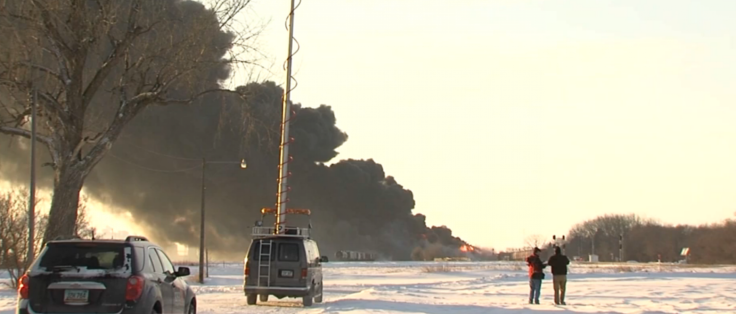 The town of 2,400, sitting about 25 miles west of Fargo, was spared as the train exploded outside city limits. Authorities Authorities are still investigating the cause of the derailment, but they told the Associated Press that if the explosion had occurred inside city limits, dozens of people could have been killed.
Though no injuries were reported in this incident, many residents living in the state and across the U.S. have voiced concerns about the growing number of tankers rolling through their neighborhoods.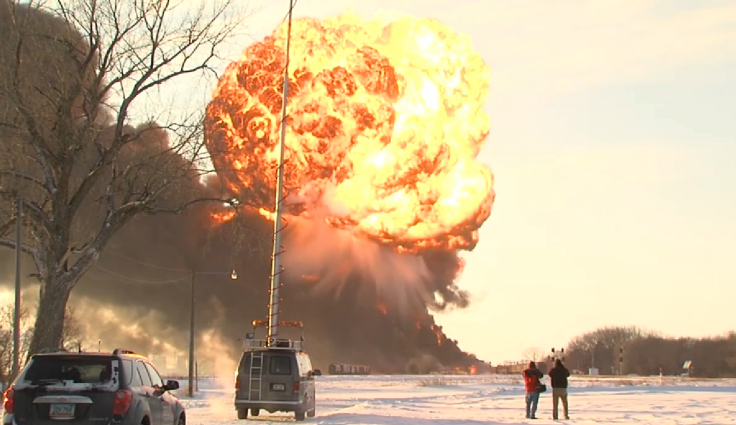 In addition to residents in various towns across the country calling for better safety standards, the Association of American Railroads has called on the federal government to tighten tank car regulations for petroleum product shipments. AAR urged the Department of Transportation (DOT) to retrofit or phase out current tanker cars as well as adding stricter standards for new cars being built. The organization said that 85 percent of tank cars currently in service in North America are unsafe.
"We believe it's time for a thorough review of the U.S. tank car fleet that moves flammable liquids, particularly considering the recent increase in crude oil traffic," Edward R. Hamberger, AAR president and CEO, said. "Our goal is to ensure that what we move, and how we move it, is done as safely as possible."
© Copyright IBTimes 2023. All rights reserved.