Trekking In Nepal? Guides To Become Mandatory For All Foreign Tourists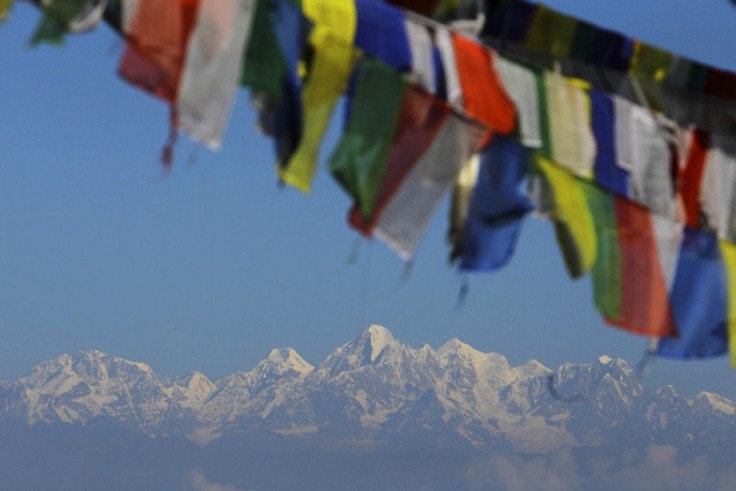 Gone are the days of independent trekking in Nepal. Government officials have announced that, beginning in September, all tourists who wish to trek in the country, famed for its Himalayan peaks, must be accompanied by at least one government-approved porter or guide.
Groups tackling Nepal's rugged back country were already required to have the assistance of a guide, but the new ruling from the Ministry of Home Affairs will force solo adventurers to seek assistance as well.
The Trekking Agencies' Association of Nepal welcomed the decision, which it said will ensure the safety of tourists and control illegal trekking businesses out of Kathmandu and Pokhara.
"The decision will help promote Nepal as a safe destination for tourists at a time when international media are questioning the safety of foreigners in Nepal," said Mohan Lamsal, general secretary of TAAN.
Lamsal said the murder and decapitation of a Belgian trekker in Langtang National Park in June, along with similar cases, have tainted the country's image in the international market.
Two women, an American and a South Korean, were both threatened in the park last December and another American, Aubrey Sacco, went missing in 2010. The growing number of threats and assaults in Nepal's Himalayan regions led the U.S. Embassy to issue an alert against trekking alone. Several other nations have dispensed similar warnings.
Nepal's Ministry of Home Affairs made its decision, in part, following mounting pressure from tourism entrepreneurs, diplomatic missions and the kin of missing or deceased tourists.
According to TAAN, the policy change will entail an additional fee of $10 per day for trekkers, which Anjan Thapa, the group's treasurer, called "a very nominal amount," adding "it won't affect tourist arrivals."
According to statistics compiled by Tribhuvan International Airport in Kathmandu and released by the Nepal Tourism Board, a total of 38,453 tourists entered the country by air last month, an increase of 9.2 percent over the same period last year. Total arrivals over the first seven months of 2012 increased by a whopping 18.5 percent to 332,472.
While the new provision will likely become a hassle for individual tourists and increase costs for many, the government of Nepal hopes numbers will continue to rise and believes its support staff mandate for trekkers will add a level of supervision and accountability that is lacking while providing more jobs for local people.
© Copyright IBTimes 2023. All rights reserved.