Treyarch Potentially Taking Reins Of 'Call Of Duty 2020' Set During Cold War
In the "Call of Duty" franchise, many studios published under Activision are working on its different entries and are known to work in specific cycles. However, the next "Call of Duty" is said to have been passed from Infinity Ward to Treyarch immediately. Here's what we know so far.
According to Kotaku, Activision confirmed to its "Call of Duty" developers that Sledgehammer Games and Raven Software will not be in charge of the 2020 release anymore. Kotaku confirmed this information through three different inside sources who know about the deal within the company. Treyarch, developers of the "Black Ops" entries, will now lead the "Call of Duty 2020" project in light of this new event.
The insiders continued by saying that the next "Call of Duty" would be set in the Cold War period near the Vietnam War. Since the second "Black Ops" entry, the whole series has turned to futuristic warfare, military forces and weaponry. "Call of Duty WWII" was the latest entry that tackled military warfare near historical events once more.
While the "Call of Duty 2020" is said to be set during the Cold War, the first "Call of Duty Black Ops" entry was also set in a similar timeline. The upcoming game would not be a remaster as Sledgehammer was already working on a story for this Cold War game which would now be added to Treyarch's new game.
For its release, the new "Call of Duty 2020" is expected to come out with fresh news around the release of the new Sony and Microsoft consoles. Sony has already revealed a few details about the next PS5, while Microsoft has yet to reveal anything about the Xbox One's successor. The next "Call of Duty" is said to be a cross platform, which means it'll still be available for PS4 and Xbox One owners.
For now, we can only wait for more official details from Activision. Currently, the latest entry is the "Call of Duty Black Ops 4" from Treyarch. The game is still receiving fresh updates and we might start getting news from the 2020 once "Black Ops 4" slows down on new content.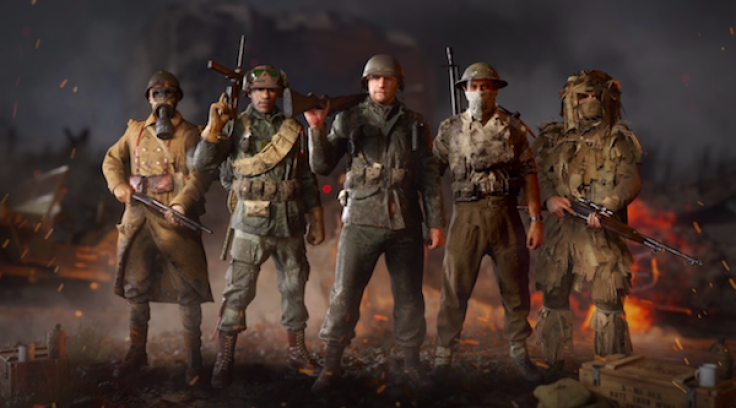 © Copyright IBTimes 2023. All rights reserved.