Tropical Storm Bonnie Could Form By Saturday, Veer Northward, Make South Carolina Landfall By Memorial Day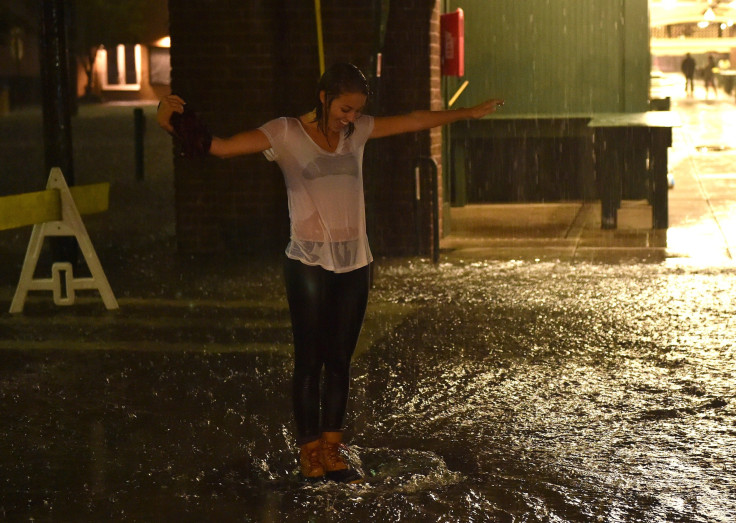 Florida's Memorial Day weekend fun might have dodged a drenching as a strengthening tropical depression veered northward toward the Carolinas Friday evening. The storm is expected to make landfall near Charleston, South Carolina, on Sunday.
The National Hurricane Center released an update Friday night showing the path of the storm heading in a west-northwest direction. As of 8 p.m. EDT the storm was 400 miles from Hilton Head, South Carolina, with maximum sustained winds of 35 miles per hour. The area was hit by Hurricane Joaquin in early October.
The depression could become this hurricane season's first tropical storm by Saturday. If this happens, it will become Tropical Storm Bonnie. Technically, the 2016 Atlantic hurricane season hasn't begun, but one tropical storm — Alex — hit the Azores in January, an unusual time of year for cyclone activity. Bonnie would be the first tropical storm to make landfall this year, three days before the official start to 2016's hurricane season on June 1.
A forecast compiled by the Weather Channel earlier this month predicts an above-average 14 named storms this year, including eight hurricanes, three of which would be higher than Category 2 on the Saffir-Simpson Hurricane Wind Scale. Not all named storms make landfall.
A forecast earlier Friday said people from Jacksonville, Florida, to Virginia Beach, Virginia, could see heavy rainfall and high winds. Memorial Day weekend revelers in Virginia Beach still face the prospect of heavy downpours by Monday, but coastal residents as far north as Savannah, Georgia, appear to be out of the most-affected areas — though they could still face precipitation spun off from the cyclone.
The Atlantic hurricane season runs from June 1 to Nov. 30.
© Copyright IBTimes 2023. All rights reserved.