Memorial Day Weekend 2016 Weather: Tropical Storm Bonnie Could Form Off Florida Coast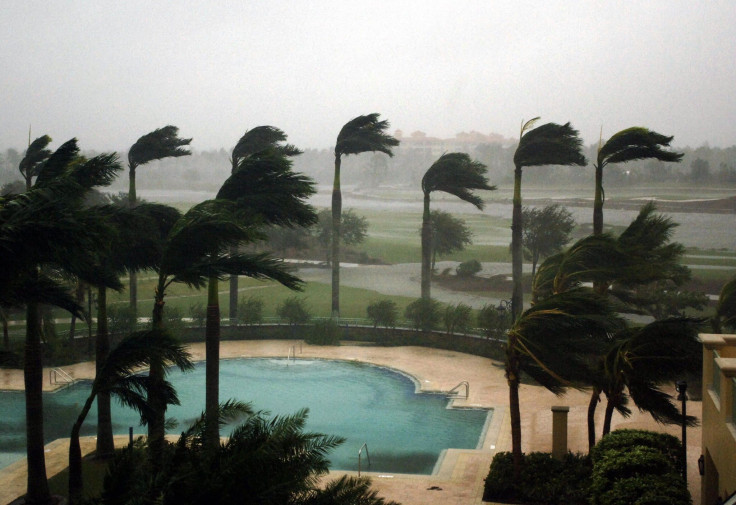 Floridians could have a side of rain with their barbecue this Memorial Day weekend. The National Hurricane Center released an update early Friday morning, warning that a weather system in the Atlantic Ocean has been steadily gaining strength and structure, giving it a 90 percent chance of forming into a serious storm by Sunday.
"Environmental conditions are generally conducive for a tropical or subtropical cyclone to form later today or Saturday while this system moves west-northwestward to northwestward toward the Southeastern United States coast," the center's 7:45 a.m. EDT update read. "All interests along the Southeast coast from Georgia through North Carolina should monitor the progress of this [system]."
Even if the system stays offshore, people from Jacksonville, Florida, to Virginia Beach, Virginia, could see rain, high winds and rip currents during the holiday weekend, AccuWeather reported. Translation: Head to the beach early and be careful in the water.
"How rough conditions get will depend on how strong the system becomes, how close to the coast it gets and whether or not the system stalls," AccuWeather hurricane expert Dan Kottlowski said.
The 2016 Atlantic Hurricane Season hasn't officially begun, but there's already been one storm: Alex, which came together in the middle of the ocean in January. If this Memorial Day system becomes a tropical storm, its name will be Bonnie.
The upcoming hurricane season could be especially active if the experts at the Weather Co. are to be believed. In a forecast released this month, the company predicted 14 named storms and three major hurricanes, according to the Weather Channel. That would make it the busiest hurricane season in four years.
"The expected introduction of a cool-water La Niña pattern in the Pacific over the next couple of months is generally favorable for tropical development," Karen Braun, a global agricultural columnist at Reuters, wrote Thursday. "This, together with a few other dominant variables, will provide Mother Nature with all the ingredients to wreak havoc on the Atlantic Basin if she so wishes."
The Atlantic hurricane season runs from Wednesday to Nov. 30.
© Copyright IBTimes 2023. All rights reserved.