Tropical Storm Gaston Update: Path Of Soon-To-Be Hurricane Winds Through Atlantic Ocean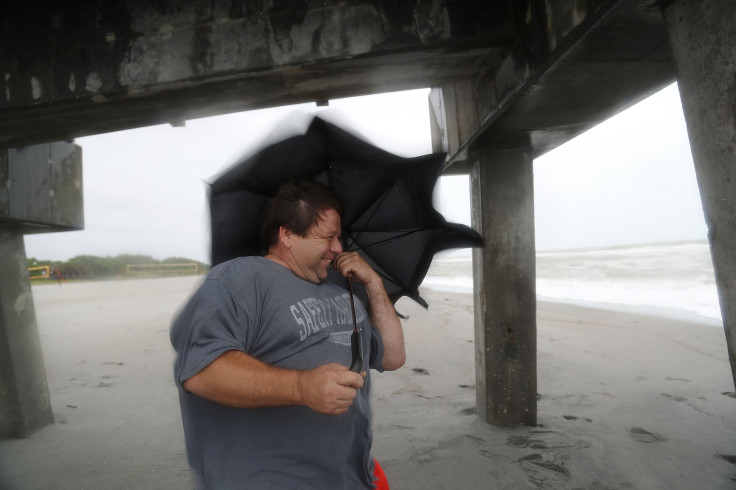 Told you hurricane season was just getting started.
As of Tuesday morning, the Atlantic Ocean had three disturbances: one, a small storm system that hadn't organized into a cyclone yet; two, Tropical Depression Fiona; and three, Tropical Storm Gaston. The last one was the biggest threat, with the National Hurricane Center issuing a bulletin at 5 a.m. EDT about how "Gaston strengthens over the far eastern tropical Atlantic."
According to the update, Gaston was about 545 miles west of the Cabo Verde Islands off the coast of Africa. It was moving west-northwest at about 20 mph and had sustained winds up to 50 mph. And, perhaps most importantly, it was on schedule to become a hurricane by Wednesday.
Gaston, the seventh named storm of the 2016 Atlantic hurricane season, probably won't end up threatening United States residents. Though far-out forecasts are fluid, and the storm could eventually impact Bermuda, "no impact to land is expected for the foreseeable future," the Weather Channel wrote in a Monday blog post.
The last Hurricane Gaston, in 2004, ended up making landfall in South Carolina, eventually dropping rain on North Carolina and Virginia. It killed at least eight people and caused about $130 million in damage, according to NASA data.
But back to the present: The system to keep an eye on at this point is 99L, according to AccuWeather. Currently a tropical wave, 99L was on track to bring rain and wind to the Leeward Islands, Virgin Islands and Puerto Rico over the next few days. It could eventually become Tropical Storm Hermine (Harambe?), but meteorologists aren't certain the system will ever get that strong. "If 99L passes too close to Hispaniola with its mountainous terrain, it may never become an organized tropical system," AccuWeather expert Dan Kottlowski said in a blog post.
After Hermine, 2016 storm names include Ian and — this reporter's personal favorite — Julia.
In the meantime, the internet will just keep joking about Gaston.
© Copyright IBTimes 2023. All rights reserved.