'True Blood' Season 7: 14 Photos And Promo Posters From The Final Season
The end is near! For "True Blood," that is. The seventh and final season of the hit HBO show will premiere this Sunday, kicking off 10 "head-rolling" episodes to wrap up the six years of blood, sex and supernatural craziness.
The premiere episode, "Jesus Gonna Be Here," will pick up where the Season 6 finale left off, with a horde of Hep-V-infected vampires making their way toward the town party at Bellefleur's Bar. Their arrival at the vampire-human mixer will bring "shocking results" – with even more fallout. Sookie will be forced to seek refuge after some blame her for the "chaos" inflicted upon Bon Temps. Meanwhile, Bill will receive aid from "an unexpected source" when he runs into a pack of anti-vampire vigilantes.
Prepare for that last drop of blood by looking through a slideshow of the promo photos and posters for Season 7.
Episode 1 of Season 7 will air on HBO on Sunday, June 22, at 9 p.m. EDT.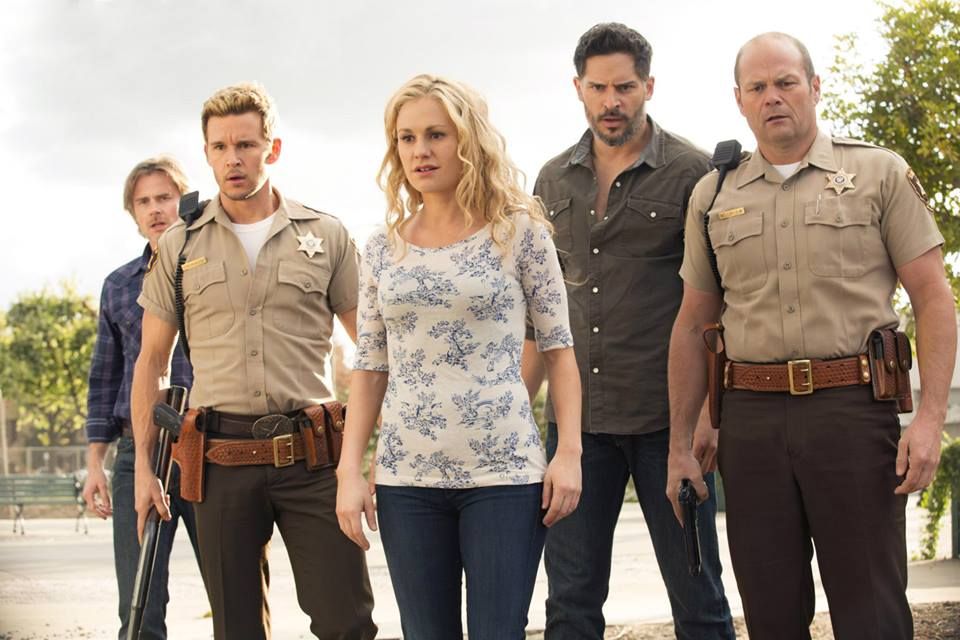 © Copyright IBTimes 2023. All rights reserved.