'True Blood' Season 7 Spoilers: 10 Episodes Confirmed; Final Season Will Affect Time Span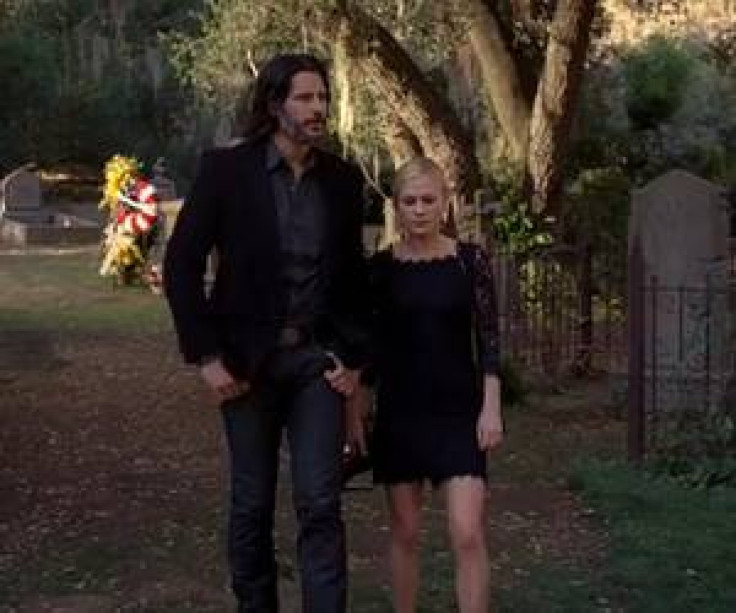 WARNING: SPOILERS AHEAD! Do not continue reading if you have not watched the season six finale of "True Blood."
Craving some "True Blood?" Season seven won't be back on HBO until June 2014, but executive producer Brian Buckner is already talking about coming shenanigans in Bon Temps.
Season six of the hit vampire series came to an end Aug. 18, leaving the fate of many characters up in the air. And while in the past the show took 12 episodes to wrap up the drama, season seven will follow in the footsteps of season six, with only 10 episodes.
"Our 10 episodes [usually] take place over the course of two weeks," Buckner told TV Guide, referring to the shocking six-month time jump in the season finale. But with season seven potentially being the last for "True Blood," two weeks is not enough of a time span to conclude the series.
"That conversation is happening, but we don't have an answer yet," the executive producer explained to TV Line about the show being renewed for another season. "I'm being told that I will know, which doesn't mean that I will tell everybody. But I will know when the writers resume in the room [next month], whether or not we're wrapping it up or not."
If season seven does turn out to be the last for "True Blood," Buckner revealed that they may be forced to speed up the time span from the usual two weeks. And one of the reasons is that even though we're dealing with a supernatural world, two weeks is definitely not enough time for the birth of Sam's hybrid baby with Nicole.
Whatever does happen with season seven, fans are guaranteed a couple of things in 2014:
-More Willa – Actress Amelia Rose Blaire was promoted from a recurring character to a series regular for the upcoming season which means that Eric's progeny will be sticking around Bon Temps. Last time viewers left Willa she was hanging out at the Bellefleur's barbeque (formerly Merlotte's bar) where a herd of Hep V-infected vampires were ready to attack.
-Eric's Return – Things did not look good for Alexander Skarsgard's character when he burst into flames while naked on top of a snowy mountain in Sweden. But despite fan speculation that Eric met the true death, Buckner says he'll be returning for season seven. "I can tell you that Alexander Skarsgard is going to be a part of the next season of 'True Blood,'" Buckner reassured crazed fans. "He will be a series regular."
Season seven of "True Blood" premieres in June 2014. What would you like to see happen? Let us know in the comments section.
© Copyright IBTimes 2023. All rights reserved.