Trump Approval Ratings: Is The President Gaining Ground After Cohen Testimony, North Korea Talks?
In the wake of President Trump's former personal attorney Michael Cohen's incendiary appearance before the House Oversight Committee, recent polls show that Trump continues to have a higher disapproval rating than his approval rating.
An NBC News/Wall Street Journal poll released Sunday shows Trump with a 46 approval rating and a 52 percent disapproval rating, while 41 percent of voters said they would definitely or likely vote to re-elect him in 2020. The NBC-WSJ poll conducted from Feb. 24 to Feb. 27.
The poll showed that Trump has maintained strong support from his base, as he has nearly a 90 percent approval rating from Republicans.
In past NBC News/Wall Street Journal polls, Trump's approval rating has consistently hovered above 40 percent. According to polling aggregator RealClearPolitics, Trump has an average approval rating of 44.4 percent and an average disapproval rating of 52.8 percent.
The NBC-WSJ poll follows a recent Economist/YouGov poll that showed Trump with a 43 percent approval rating and 53 percent disapproval rating.
Trump's approval and disapproval ratings could be impacted by special counsel Robert Mueller's report, which reportedly could be released in the coming weeks. In the NBC-WSJ poll, 58 percent said they believe Trump isn't telling the truth about the investigation into Russian interference in the 2016 election.
Cohen on Wednesday put Trump in the middle of several controversies, including claims that Trump adviser Roger Stone once told the president about an impending WikiLeaks release of stolen Democratic National Committee emails. The comments could be critical to the Russian investigation, particularly with Stone facing charges of witness tampering, obstruction and making false statements.
It's unclear if Trump received any boost or dip from his recent trip to Hanoi to meet with North Korean leader Kim Jong-un. The second summit ended Thursday without a denuclearization deal.
Former vice-president Joe Biden said Trump was right to walk away from a deal.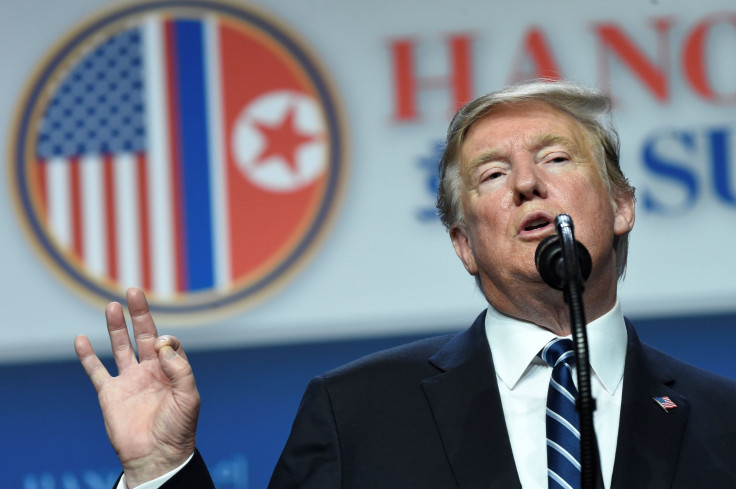 © Copyright IBTimes 2023. All rights reserved.