Trump Asks Modi To Release Hydroxychloroquine Ordered By US To Treat COVID-19 Patients
KEY POINTS
Trump repetitively touted the drug's promise of treating COVID-19 even though there is no conclusive scientific evidence
Experts said hydroxychloroquine has major side effects, especially to the heart, pending FDA's approval to use it for treating COVID-19 patients
Trump said India was giving "serious consideration" toward releasing the drug that has been ordered by the U.S
President Donald Trump on Saturday said he asked Indian Prime Minister Narendra Modi to release hydroxychloroquine, an inexpensive malaria drug repeatedly advocated by the president as an effective treatment for the coronavirus, for sale after India banned the export of it.
"I called Prime Minister Modi of India this morning. They make large amounts of Hydroxychloroquine. India is giving it a serious consideration," Trump said in a news conference at the White House.
Trump said he would appreciate if India facilitates the supply of hydroxychloroquine ordered by the U.S. "And I said I would appreciate if they (India) would release the amounts that we ordered," he said while withholding the exact amount that was ordered.
India's Directorate General of Foreign Trade declared on April 4 that the export of the drug and its formulations were prohibited "without any exceptions" and with immediate effect. Restriction on the overseas shipment of the drug was imposed last month barring the prior commitments and only limited exceptions such as on humanitarian grounds, Bloomberg reported.
While President Trump is pinning hopes on India, the majority of Indian formulation makers are highly reliant on China for the active pharmaceutical ingredient (API) that goes into making of the drug. Albeit over a hundred Indian companies are capable to produce the alleged cure for the coronavirus, the APIs have to come from China.
The drug has long been used to treat malaria, rheumatoid arthritis and lupus. However, there is no conclusive evidence to show that it effectively treats the novel coronavirus patients. Besides, the drug is said to have major potential side effects, especially for the heart. But the Food and Drug Administration (FDA) recently approved the use of the drug for emergency use for COVID-19 treatment.
Trump in his Sunday White House news conference said the U.S. has stockpiled 29 million hydroxychloroquine, citing an attempt to "save lives" as the COVID-19 death toll has leveled off. As many as 337,637 confirmed cases of the coronavirus in the U.S. were reported as of Monday, while the death toll reached 9,647, according to the Johns Hopkins website.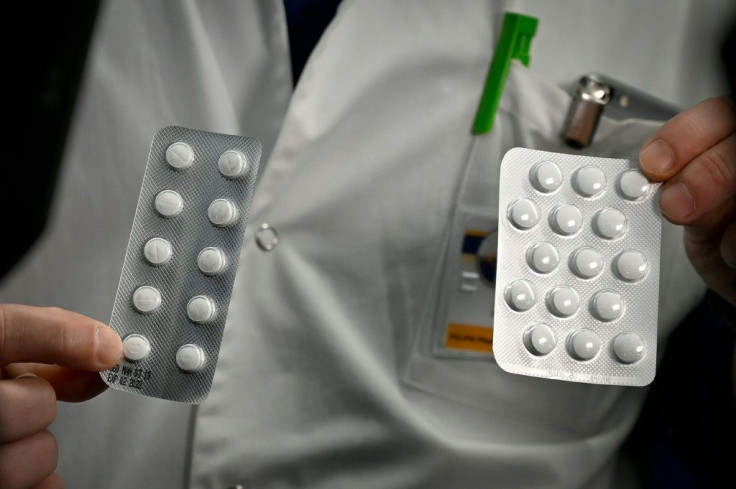 © Copyright IBTimes 2023. All rights reserved.