Trump Comes Out Of Impeachment With Record High Approval Ratings
KEY POINTS
49 percent of Americans approve of Trump's presidency
Approval of the Republican Party is at 51 percent, the highest since 2005
President Clinton, Democrats experienced a similar boost after impeachment trial
President Donald Trump may be coming out on top this week in more ways than one. According to one new poll on Trump's approval ratings, he's at his highest point since entering the White House in 2017.
A recent survey by Gallup finds that 49 percent of Americans approve of the job Trump is doing, a new record for the president. At the same time, however, Americans are more divided along party lines than ever before. A whopping 94 percent of Republicans said they approve of Trump, while just 7 percent of Democrats said the same. According to Gallup, that's the largest partisan gap in their records to date.
Independents' approval was found to have risen to 42 percent, an important number for both Trump and the eventual Democratic presidential candidate come November. In many ways, the next election will largely come down to which candidate can win over the most independent voters.
Undoubtedly Trump's approval boost among Republicans can be linked to the impeachment trial, set to conclude this week. Trump as well as Republicans in Washington have long argued that impeachment was purely a political ploy by Democrats to attack the president; it would appear that this narrative has reached Republican voters, given their decision to rally behind Trump.
In 1998 and 1999, President Bill Clinton experienced a similar approval rating jump during and after his impeachment trial, particularly among Democrats. The ratings eventually hit Clinton's record high approval of 73 percent after he was acquitted by the House.
Gallup's survey also found that the Republican Party's approval has also risen among Americans, hitting 51 percent, the highest enjoyed since 2005. Much like Clinton's impeachment, the Trump impeachment has served to bolster the president's party, though it remains to be seen whether Democrats will face an approval dip as large as the one suffered by Republicans in 1999.
For Republicans fretting about how Trump's impeachment will influence voters this fall, Gallup's poll is certainly welcome news. Democrats had not genuinely expected Trump to be convicted by the Senate. The hope, instead, has been that the taint of impeachment will follow Trump and Republicans trying to hold onto the Senate to the ballot box. While it remains to be seen if that will be the case, this recent survey does not bode well for Democrats.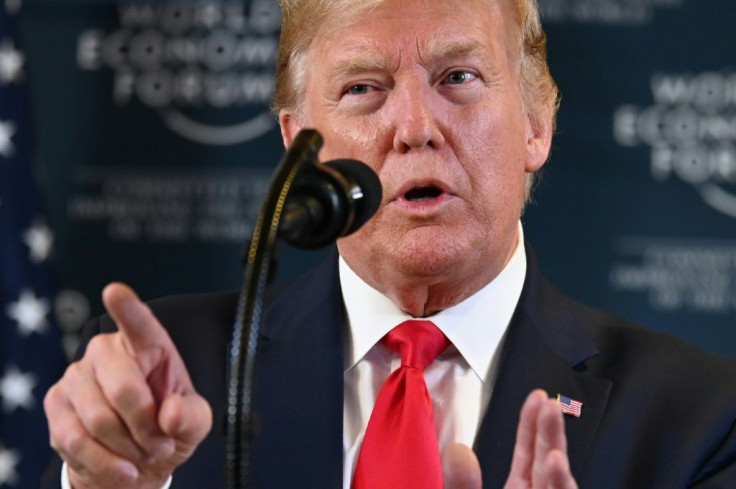 © Copyright IBTimes 2023. All rights reserved.
FOLLOW MORE IBT NEWS ON THE BELOW CHANNELS