Trump Condemns Alt-Right Support: Richard Spencer, Members React To President-Elect's Comments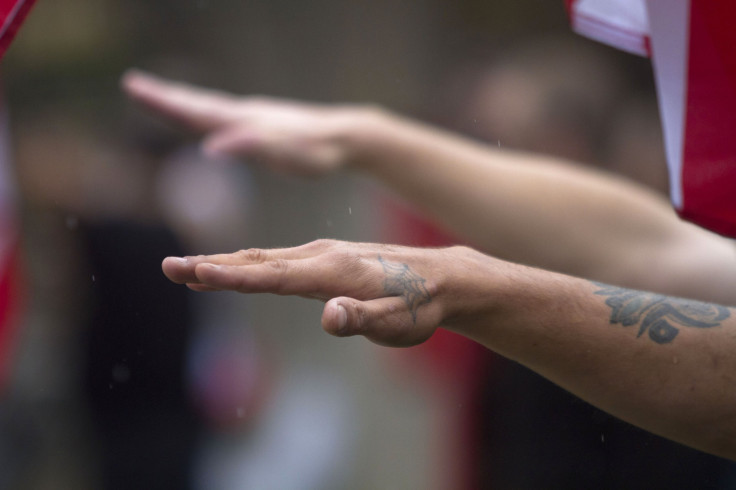 President-elect Donald Trump's supporters who belong to the "alternative-right" movement are disappointed with the Republican after he condemned their support and that of a prominent leader of the movement, Richard Spencer.
The real estate mogul told the New York Times on Tuesday: "I condemn them. I disavow, and I condemn." He added that he did not want to "energize" the group. Trump's comments came after a video surfaced featuring Spencer's supporters giving the Nazi salute at a Washington D.C. event.
Spencer, whose think tank the National Policy Institute sponsored the weekend event, told the Associated Press Tuesday that he was "disappointed" with Trump's remarks. But Spencer said he understood "where he's [Trump] coming from politically and practically" adding that he will "wait and see" how the real estate mogul will govern the country.
He added that Trump needs the "alt-right" movement and shouldn't be hasty in denouncing its support based on bad press "that do not define what we're doing." Spencer, who founded the movement, said that the 70-year-old needed people like him "to actualize the populism that fueled his [Trump's] campaign."
Trump was in the center of controversy earlier when he picked Stephen Bannon, executive chairman of Breitbart News, as his chief strategist. Breitbart News is viewed as a conservative organization, which Bannon himself described as a "platform for the alt-right."
During the interview with the Times, Trump said Breitbart "is just a publication" which "covers subjects on the right" adding that Breitbart News was "certainly a much more conservative paper, to put it mildly, than the New York Times."
Before Trump's latest comments, Spencer told AP that he doesn't believe Trump and Bannon are members of the movement, which is characterized by white supremacy and includes neo-Nazis and anti-Semites. He, however, added that "there is some common ground" among them.
Meanwhile, on the internet, members of the "alt-right" expressed their views on Trump's disavowal. One member wrote on the anonymous message board 4chan, "Already reneging on his word before he even takes office?! People will remember that."
"Anyone here feeling bamboozled by the Donald?" another member wrote on Reddit's altright board.
"You are fooled if you think Trump was going to give us some sort of permission slip to start cleansing America. He isn't our 'man on a white horse,'" another wrote.
"Trump can't be non-negative on the alt-right. We support him because he agrees with us on important policy goals, not because he flatters us," a comment read.
© Copyright IBTimes 2023. All rights reserved.