Trump Loses Appeal, Banks Must Hand Over Tax Records. Will It Help Democrats?
U.S. President Donald Trump's attempts to prevent the release of his financial records received a setback with a federal appeals court in New York ordering two banks to comply with a subpoena from the House of Representatives seeking documents related to Trump and his family members.
By rejecting Trump's argument that the House had overstepped its constitutional authority by issuing the subpoena, the court has left the field open for a potential widening of the ongoing impeachment proceedings.
Yet some Democrats are wary of such an expansion because a diversion from the core Ukraine scandal might hurt them politically in Republican-leaning districts.
Trump had unsuccessfully sued to prevent the release of his financial records in a lower court. His appeal was denied by the 2nd U.S. Circuit Court of Appeals on Tuesday. It is possible that Trump will seek to bring his appeal before the Supreme Court, said his personal lawyer, Jay Sekulew.
Capitol One and Deutsche Bank will be required to begin submitting documents relating to Trump's finances in one week. However, the court has exempted the banks from releasing "sensitive documents," though how this will be determined may be decided by another court.
The court stated that the House subpoena had "valid legislative purposes" and were not "pretexts for ill-motivated maneuvers."
This victory for House Democrats may end up playing an important role in the discussion taking place among representatives concerning the possibility of expanding the impending articles of impeachment against the President beyond his dealings with Ukraine.
Possible charges include the obstruction of justice and "high crimes" which some House Democrats say were clearly outlined in the report released by special council Robert Mueller earlier this year. The prospect of pursuing charges of using the office of the president for financial benefit has also been discussed. With the House gaining access to Trump's bank records, the case for pursuing this angle may be strengthened considerably.
However, not all House Democrats are backing this action. Some, especially those representing Republican-leaning districts, worry that they could face political consequences if the articles of impeachment no longer focus strictly on Ukraine. Other concerns include the possibility that expanding the impeachment could hamper the Democrats' goal of seeking impeachment before the end of the year.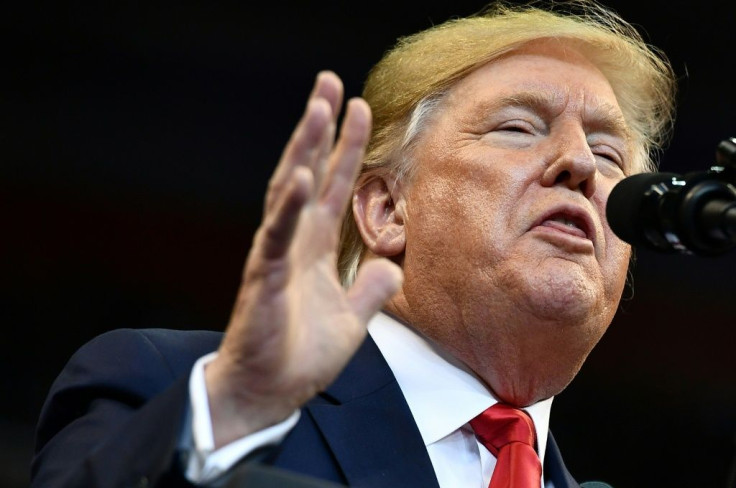 © Copyright IBTimes 2023. All rights reserved.