Trump-Russia Ties: Dirty Trickster Roger Stone Denies Collusion With Moscow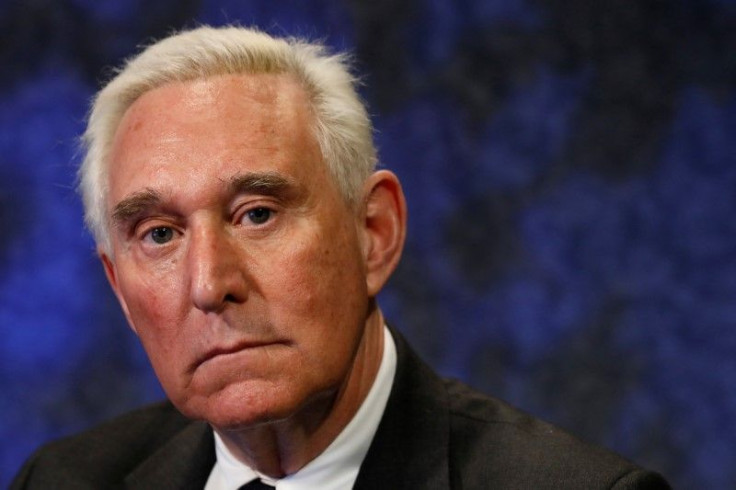 Longtime Trump associate Roger Stone denied Sunday he ever colluded with Russian operatives, saying he would have needed "a time machine in order to collude." The self-described dirty trickster last week volunteered to testify before the congressional committees investigating Russian interference in last year's presidential election.
His comments came as Rep. Adam Schiff, D-Calif., the ranking member on the House Intelligence Committee, and Sen. Mark Warner, D-Va., again called for an independent commission to investigate the issue.
Read: Rep. Adam Schiff Says It's More Than Circumstantial
In an interview on ABC's "This Week," Stone also said he has been friends with former Trump campaign chief Paul Manafort, who reportedly was paid millions of dollars to develop a pro-Russian campaign a decade ago.
Stone exchanged emails with hacker Gucifer 2, who claimed he was responsible for hacking the email of the Democratic National Committee and Clinton campaign Chairman John Podesta and releasing them to WikiLeaks.
"My exchange with Guccifer 2, based on the content and the timing, most certainly does not constitute collusion," Stone said. "My brief exchange with him is six weeks after the hacking of the — and publication of the DNC documents, which I'm accused of colluding with him on. In other words, I would need a time machine in order to collude."
Read: Did Paul Manafort Commit Treason?
Stone denied he ever predicted Podesta's email would be hacked, denying allegations made by Schiff, despite having tweeted in August, "Trust me, it will soon be Podesta's time in the barrel."
"The reference to Podesta is general," Stone said. "It is not specific. And, by the way, he does have his time in the barrel shortly thereafter." He also said his communications with Gucifer were on Twitter and also challenged the perception that Gucifer is a Russian agent.
Schiff said on CBS' "Face the Nation" Rep. Devin Nunes, R-Calif., compromised the House Intelligence Committee investigation by briefing the White House on where the inquiry stands.
"I do think the events of this week call out the need for an independent commission quite separate and apart from what we do in Congress," Schiff said.
"The chairman will need to decide whether he is the chairman of an independent investigation into conduct which includes allegations of potential coordination between the Trump campaign and the Russians, or he is going to act as a surrogate of the White House, because he cannot do both."
Rep. Trey Gowdy, R-S.C., who chaired the Benghazi investigation, said on "Face the Nation" Nunes had a right to brief the White House because the information was not a part of the Russian inquiry.
On NBC's "Meet the Press," Warner said he's "mystified" by Nunes to announce publicly and brief the White House, without notifying Democrats on the intelligence committee, on documents indicating the Trump transition team was under inadvertent surveillance after the November election.
© Copyright IBTimes 2023. All rights reserved.