Trump Supporters Consider Google, Facebook Boycott Amid Claims Fake News Battle Is Censorship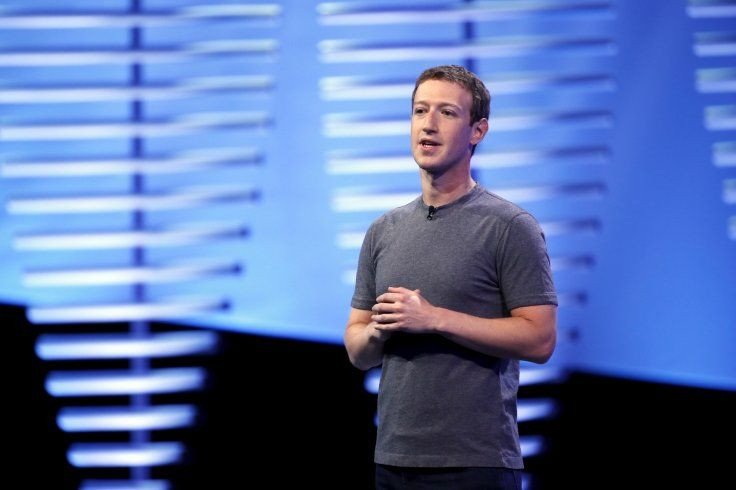 On Tuesday Twitter announced it was rolling out new tools for reporting abuse on its network and later that day it suspended numerous "alt-right" accounts. Then Facebook came under fire after a report exposed it knew how to combat fake news articles, but did not tackle the problem for fear of conservative backlash. Facebook has since removed ads from fake news sites and a "rogue" team allegedly been put in place to take on fake news. Google, who was criticized for fake news filtering onto its front page, is also taking action to ensure more real reporting from credible outlets is highlighted. On the surface this news seems positive, but to some Donald Trump supporters this news means one thing: censorship.
The announcements have sparked very active discussions on the most popular Trump subreddit, decrying the ongoing battle over fake news. Supporters, in a thread titled "WTF! WARNING! nazi GOOGLE and FACEBOOK will be making authoritarian decisions on which sites are "real news" sites. WE NEED TO EXPOSE THEM. THEY ARE JUST AS MUCH A THREAT IF NOT GREATER," claimed Facebook and Google will go after conservative-leaning websites.
"This should scare everyone. Google showed it was biased in this election they can't be trusted to objectively make such decisions," reddit user Cbird54 said on the most upvoted comment in the thread.
" As soon as I saw the article posted on r/worldnews with the title 'Google and Facebook to ban fake news websites,' I just KNEW that what they really mean is 'we're going to apply the politifact standard and arbitrarily ban right-wing websites while leaving slate and the daily beast untouched,'" ScottBlues wrote.
In discussions about how to now use the most powerful and used search engine on the internet, Trump supporters suggested using Mozilla Firefox instead of Google Chrome and alternatives such as Protonmail and Outlook in place of Gmail. The r/The_Donald users also suggested using DuckDuckGo search engine instead of Google.
"I am in the process of quitting google," r/The_Donald user Secretasianman7 said. "I have fully transitioned to using Bing for my searches, but it's difficult finding a browser as good as chrome. If anyone has any suggestions, would LOVE to hear them!"
In a now widely-circulated Google Doc, Melissa Zimdars, an assistant professor of communication at Merrimack College in Massachusetts, has put together a list of "false, misleading, clickbait-y, and/or satirical 'news' sources."
The fake news list and document does have several conservative sites including Breitbart (who's CEO is now Trump's chief strategist), The Blaze and Infowars but includes several liberal or progressive pages as well. Those "fake" liberal sites on the list include Occupy Democrats, Borowitz Report, Liberal American and many more.
Zimdars said she's continuing to add to the list and considering making the fake news document more dynamic and easier to update. In the meantime, she gave some insight into the news sources she trusts as well as how she processes the news, which can still be partisan.
"Some people are asking which news sources I trust, and all I can say is that I read/watch/listen very widely, from mainstream, corporate owned sources (The New York Times, The Washington Post, The Boston Globe, The Wall Street Journal, Forbes) as well as The Atlantic , National Public Radio, and various local and alternative sources with different political perspectives, some of which are included on this list," Zimdars said. "The problem: Even typically reliable sources, whether mainstream or alternative, corporate or nonprofit, rely on particular media frames to report stories and select stories based on different notions of newsworthiness. The best thing to do in our contemporary media environment is to read/watch/listen widely and often, and to be critical of the sources we share and engage with on social media."
Google and Facebook have not identified which sites they will deem, or have deemed, as fake.
Even though a majority of the users urged their fellow Trump supporters to boycott Google and use other comparable services, others on the thread said Trump should take on Google. "Break up Google, President Trump!," one user said, which was followed by another: "This! So much this!!! 'Bust the trusts.'"
While many alt-right and Trump supporters say they fear censorship from Google and Facebook, others see the steps the companies are making means "the left" has already lost.
"Alt-Media is breaking through their Leftist monopoly, and tearing down their empire," jav253 wrote. "Seems they have decided it must be crushed. Hate to tell them but it's too late. The Cat is already out of this bag."
The "boycott war" has been ongoing prior to the election but has only heightened since Trump became President-elect. Trump supporters created a list companies to boycott, like Pepsi and Netflix, while liberals have started the 'Grab Your Wallet' movement to businesses supporting Trump, including New Balance and Hobby Lobby.
© Copyright IBTimes 2023. All rights reserved.
FOLLOW MORE IBT NEWS ON THE BELOW CHANNELS