Truth About Angelina Jolie Leaking Drunken Brad Pitt Video Rumor Amid Divorce
Is Angelina Jolie preparing to use footage of a drunken Brad Pitt in order to win full custody of the kids? That is the claim being made by a recent tabloid story. The two celebrities are currently engaged in finalizing their divorce, and one of the issues they have to agree on is the custody of the children.
According to the latest rumor, Pitt was drunk on a private flight from France to Los Angeles. While the plane stopped for refueling, Pitt allegedly stumbled out drunk and went for a "drunken joyride" in a golfing cart of the airport, according to the news story. The report further claimed that the actor nearly hit an airline worker while driving drunk. Someone apparently filmed the whole incident, and a copy of that footage is said to be in Jolie's possession.
An "insider" reportedly said that Jolie is preparing to leak this footage to media outlets in order to get full custody of the children. The video, according to the new outlet's source, will "crush" Pitt if it goes public. However, Jolie is "so fixated" on winning that she "doesn't care," according to the source.
The source said that Jolie considers this video her "ace in the hole." The source further added that the actress has been unable to sleep ever since she saw the footage, and she has been "plotting" with her lawyers about how to use it.
A report by Gossip Cop, however, has debunked this rumor. Pitt and Jolie currently have a temporary custody arrangement that in fact allows Pitt more time with the children. The actor has also remained sober since 2016.
There was an incident involving Pitt and his eldest son, but so far there is no evidence to suggest that the actor went on a "drunken joyride" at the airport. The news outlet has reportedly published false stories in the past, and even in this story the pictures are admittedly "simulations" rather than actual scene grabs of the video in question.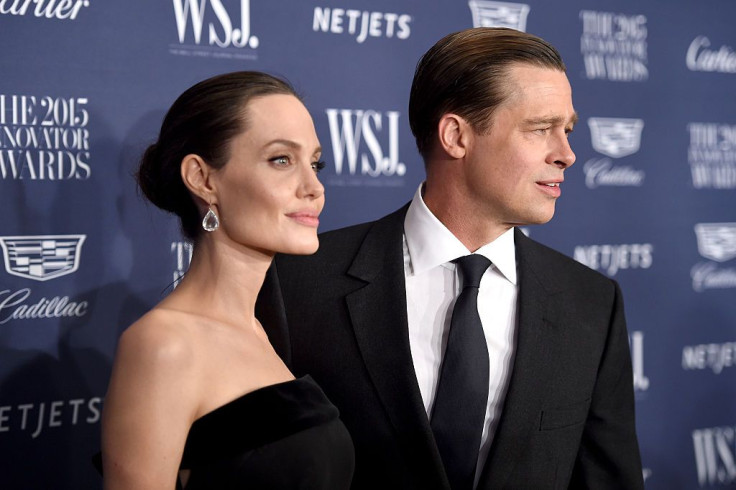 Jolie is actually on a visit to Bangladesh, where she is evaluating the Rohingya refugees problem, The United Nations High Commission for Refugees reported. The actress is a special envoy for the UN Refugees Agency. She has just concluded her visit and will be returning back home soon.
While Pitt and Jolie are finalizing their divorce, there is no evidence to suggest that the custody fight for the children has gotten ugly. In fact the two celebrities will continue to work together to produce wine from their 1,200-acre French estate, People reported.
© Copyright IBTimes 2023. All rights reserved.