Truth About Brad Pitt Surprising Jennifer Aniston With Flowers At Awarding Ceremony
Brad Pitt did not surprise Jennifer Aniston with flowers at awarding ceremony despite reports.
Woman's Day published a report claiming that the "Ad Astra" star prepared a surprise for his ex-wife during the People's Choice Awards earlier this month where Aniston received the People's Icon Award. Pitt reportedly gave the "Murder Mystery" star flowers backstage.
Pitt was allegedly seen with a huge bouquet of white roses, tulips and lotus flowers. Someone pointed out that it was a replica of her wedding bouquet.
"Brad was ushered into her dressing room and Jen was more shocked than anyone that he'd come to support her. Her eyes welled up with tears. It clearly meant a huge amount to her," a source said.
The insider added that Pitt struck up a bromance with Adam Sandler who is also close with Aniston. Some deemed Pitt and Sandler's friendship a sign that Aniston's friends are welcoming Pitt back into their circle.
However, Pitt and Sandler's connection should not be taken as a sign of Aniston and Pitt getting back together because the two men have been friendly for years.
Pitt and Sandler even sat down for a chat for "Variety Studio: Actors on Actors." The two interviewed each other about their films and experiences as actors and filmmakers.
Also, Pitt and Aniston have never reconciled despite the reports claiming that they are back together. According to their reps, they are just friends.
The romantic rumors about Pitt and Aniston started following the splits from Angelina Jolie and Justin Theroux, respectively. Many are hoping that they would reconcile.
In related news, Pitt is reportedly spending Thanksgiving with his children. Initially, Pitt was afraid that the "Maleficent" actress would keep their kids with her considering their nasty divorce. But he was thrilled when he learned that they could spend the holiday together.
"But Brad has done a lot of work on himself the last few years. He's proven he's a new man and that he will be a better father. So when Angie asked the kids how they felt about spending Thanksgiving with their father, they were open to it," a source said.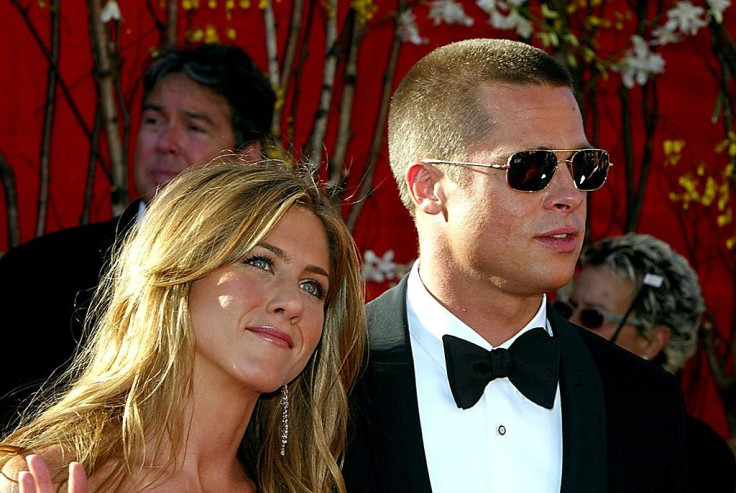 © Copyright IBTimes 2023. All rights reserved.