Truth About Jennifer Aniston, Brad Pitt's 'Super-Exclusive' Meeting About Production Company
Jennifer Aniston and Brad Pitt did not have a meeting about producing a project together.
Aniston and Pitt have been linked together following the former's split from her ex-husband, Justin Theroux. Their separation happened two years after Pitt and Angelina Jolie also announced that they were parting ways. Now that Pitt and Aniston are both single, their fans are hoping that they would get back together and rumors about them secretly meeting each other continue.
According to Heat, the exes have been meeting at the super-exclusive San Vicente Bungalows in Hollywood. The place is reportedly a favorite because it bans paparazzi and camera phones. Aniston and Pitt can get in and out without being noticed, so it's where they see each other lately.
Aniston and Pitt's meetings were reportedly about their production company. They formed the production company Plan B when they were still married and Pitt took over following their divorce in 2005. An insider alleged that Aniston wants to be involved in the company again and she wants them to produce a project together.
Plan B Entertainment was started by Bruce Berman at Warner Bros after he stepped down as the studio's worldwide production head in 1996. However, 18 months later, he left to head Village Roadshow and the company went dormant. In 2001, when Berman stepped down, he passed the name on to Brad Grey for a production company he was creating at Warners with Pitt and Aniston.
They released the popular films "Charlie and the Chocolate Factory" and "The Departed." Aniston no longer has an ownership position after her divorce from Pitt, The Hollywood Reported reported. The company prospered with "Charlie" grossing half-billion worldwide and "World War Z" making $540 million.
Despite the claims, Aniston has no interest in being involved with the company again. Aniston's rep said earlier that there are no projects that she's considering with Pitt. So, the movies she allegedly wants to produce with Pitt are not true. Also, Pitt's spokesperson already denied the report and called it "nonsense."
The report came after an insider confirmed to Entertainment Tonight that the there is no bad blood between the exes. Aniston and Pitt are on speaking terms and they talk occasionally.
The revelation wasn't actually a big surprise because Aniston and Pitt remain friends following their divorce. Earlier this year, Pitt even attended Aniston's 50th birthday. However, his attendance only sparked various rumors about them being back together and staging a reunion wedding at the same event.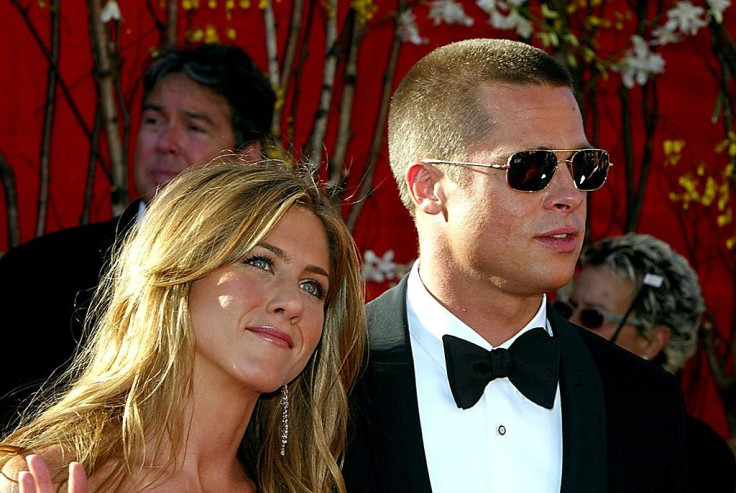 © Copyright IBTimes 2023. All rights reserved.