Truth About Jennifer Aniston 'Meltdown' At TV Show's Set Over Brad Pitt
Did Jennifer Aniston have a "meltdown" at the set of new TV show because of Brad Pitt's rumored new relationship? This is what a tabloid report is claiming, but this rumor has been debunked.
Following a report by The Sun claiming Pitt was dating Charlize Theron, Woman's Day Australia put out a story about his ex-wife, Aniston, being devastated about the rumored relationship. The tabloid's fabricated story claimed Aniston look very "unhappy" at the set of her upcoming TV show.
"[Jennifer] got on with her work but she kept her head down trying to hold back tears in between scenes," a so-called source claimed. "It's probably no coincidence that her miserable mood comes right after the news broke about Brad's latest romance."
One reason Aniston is reportedly so unhappy about Pitt moving on with a new woman, according to the questionable insider, is that the actress herself hasn't been in a relationship since splitting with ex-husband Justin Theroux. Aniston reportedly thought she would be enjoying married life by the time she turned 50 years old, so she is apparently feeling "pretty lonely."
Contrary to Woman's Day Australia's claims, Aniston did not have a meltdown at the set of her new TV show over her exes' love lives, according to Gossip Cop. In fact, Aniston has been photographed several times filming scenes on set over the past few weeks, and she always has a big smile on her face.
Pitt and Theron's dating rumor has already been proven to be false, and so was Justin Theroux's dating rumor with Elizabeth Hurley. Aniston and Pitt also divorced 13 years ago, so it is unlikely that they are still hung up on each other.
In an interview with Elle magazine for its January 2019 issue, Aniston revealed that she's completely happy despite not having a man in her life. The "Friends" actress said women are now trying to "break out of" the mold that they need to be married and have children at a certain age.
"I don't feel a void," she confessed. "What brings me happiness? I have a great job. I have a great family. I have great friends. I have no reason to feel otherwise."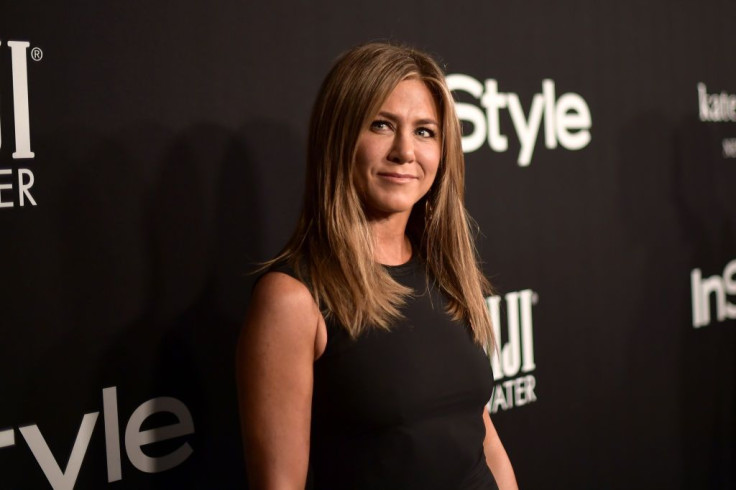 © Copyright IBTimes 2023. All rights reserved.
FOLLOW MORE IBT NEWS ON THE BELOW CHANNELS