Truth About Jennifer Aniston, Orlando Bloom's 'Secret Affair' Rumors
Are Jennifer Aniston and Orlando Bloom having a "secret affair"? This is what National Enquirer's new report is claiming, but this outrageous rumor has been debunked.
The Enquirer recently released a new report with the title: "Jen & Orlando: More Than Friends!" In it, the tabloid claimed that Bloom is emotionally cheating on girlfriend Katy Perry with Justin Theroux's ex-wife. An unnamed insider claimed that Aniston and Bloom apparently had an "affair" years ago and the "spark" is reportedly still there.
The questionable source further claimed that Aniston had reportedly considered getting into a relationship with Bloom if they were both single. Bloom, meanwhile, has apparently had feelings for Aniston since her time in "Friends" and would not hesitate to hook up with the actress if he was free.
"Everybody thinks they would make a great couple," the tipster went on. "They know they can flirt, but they don't take it any further. Jen's not out to steal Katy's guy. But if they ever break up…"
There is no truth, however, to any of the claims in the National Enquirer report. Gossip Cop confirmed with Aniston's rep that the tabloid's story is "absurd" and the actress is not involved in a romantic relationship with Bloom, whether physical or emotional.
Aniston and Bloom have been pals for years and share a manager, but their connection has never been anything except platonic. The "Lord of the Rings" actor even attended Aniston and Theroux's wedding 2015.
This isn't the first time that false stories about Aniston's relationship with Bloom have been published by tabloids. Last year, Radar Online put out a report claiming Aniston and Perry were in a feud due to Bloom. However, Aniston's rep also confirmed to Gossip Cop at the time that the story is complete "nonsense."
Meanwhile, Aniston and Theroux announced their separation after nearly three years of marriage in February last year. In their joint statement, the two stars said that they plan to remain friends despite parting ways as a couple.
In an interview with Elle magazine, Aniston revealed that considers her marriage with Theroux, as well as her previous relationship with Brad Pitt, "successful" despite their divorces.
"When [my marriages] came to an end, it was a choice that was made because we chose to be happy, and sometimes happiness didn't exist within that arrangement anymore," Aniston said. "Sure, there were bumps, and not every moment felt fantastic, obviously, but at the end of it, this is our one life and I would not stay in a situation out of fear."
While her love life may not be going so well, Aniston's career as an actress has not slowed down. Aniston will soon be making her TV comeback in a new show with Reese Witherspoon.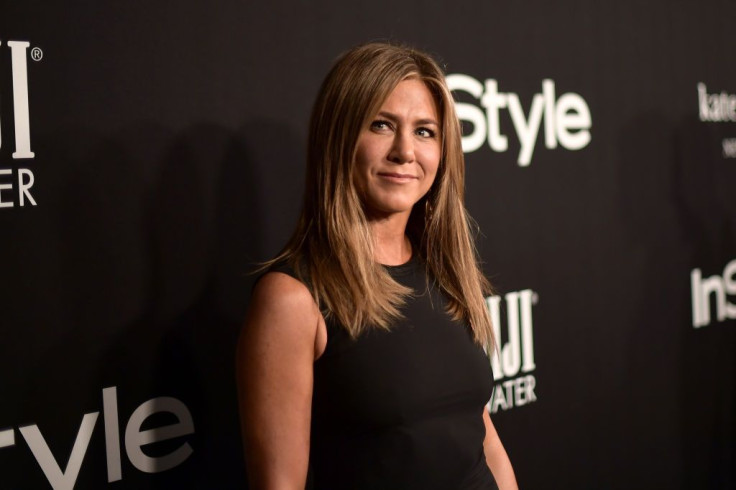 © Copyright IBTimes 2023. All rights reserved.
FOLLOW MORE IBT NEWS ON THE BELOW CHANNELS