Truth About Rumor Jennifer Aniston, Brad Pitt Want A Baby After Reconciling
Jennifer Aniston and Brad Pitt reportedly wanted to have a baby after they rekindled their romance, but there is no evidence proving these claims.
Life & Style published a report claiming that the exes want to have a baby after they allegedly rekindled their romance. A source told the publication that they want a baby and they have agreed that it's the perfect time for them to start a family together, again.
Pitt and Aniston's relationship is reportedly getting serious after months of secret dates. Having a child would be a huge step for them, but both are excited as their relationship progressed. Pitt and Aniston are reportedly "madly in love again" and will make a great team as parents.
"IVF isn't always the easiest, but Jen's being a real trouper and she and Brad are taking every precaution. They regret not having a child when they were together the first time, but they're not looking back," the insider said.
However, one should take the report with a grain of salt as accordi g to Pitt and Aniston's reps, they have not gotten back together. Also, when Aniston appeared on "The Howard Stern Show" a couple of weeks ago, the "Murder Mystery" actress admitted that she is not dating anyone and is too busy with work.
This isn't the first time rumors have surfaced claiming Pitt and Aniston are having a baby. A year ago, In Touch also published a report claiming that the exes were expecting a baby. It reportedly happened naturally and without the use of IVF or other scientific method. However, Aniston was never photographed with a baby bump and she never gave birth.
Pitt and Aniston got married in 2000 and divorced five years later. There were rumors that they broke up because they didn't have kids. Some sources claimed that it was Aniston who didn't want to have babies. However, the "Cake" actress vehemently denied it.
"I've never in my life said I didn't want to have children," Aniston told Vanity Fair.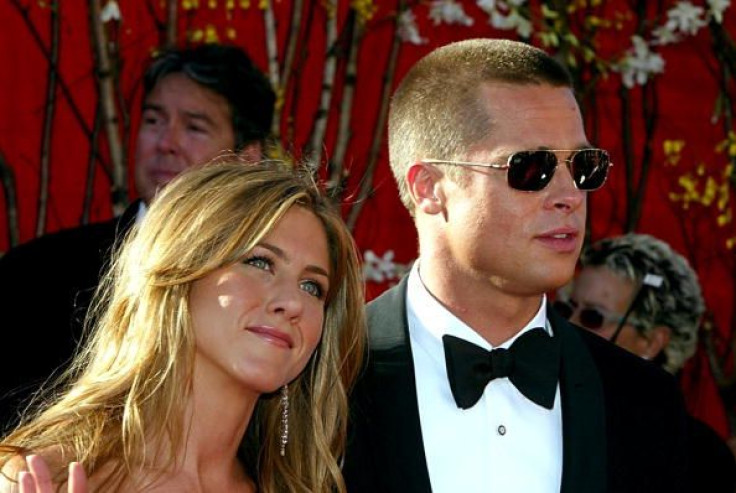 © Copyright IBTimes 2023. All rights reserved.