Truth About Rumors Jennifer Garner 'Disgusted,' 'Sick' Of Ben Affleck's 'Drinking,' 'Bad Choices'
KEY POINTS
Jennifer Garner is rumored to be upset with Ben Affleck.
The former couple is constantly being pitted against each other.
Jennifer Garner is disgusted with her ex-husband.
Jennifer Garner and Ben Affleck are once again being pitted against each other.
Radar Online claimed in a report that the "13 Going On 30" star is disgusted and sick of her ex-husband's excessive drinking and other bad choices. An unnamed source told the publication that Garner and Affleck went from being the best of friends to bitter exes overnight.
"Jen's disgusted with him for falling off the wagon, and while he tries to accuse her of being controlling and bossy there's very little sympathy being shown towards him at this point," the source said.
The insider went on to say that Affleck swore to his ex-wife that his partying days are over, but he's having a hard time controlling himself. Garner is not pleased with having to bail Affleck out of his problems.
By the looks of it, the tabloid created an assumption regarding Garner and Affleck's relationship after they were photographed in a tense conversation a day after Thanksgiving. However, Garner and Affleck never shared details of their conversation at that time. It is unlikely that a tabloid would know what really happened.
Additionally, Garner and Affleck reunited days later to celebrate their daughter Violet's 14th birthday. The ex-couple with their three children and Affleck's mom watched a movie, and they also bought and decorated their Christmas tree together.
The reunion between Garner and Affleck days after they were spotted in a tense conversation suggests that they are in good terms. It is also important to note that ever since their divorce four years ago, the A-listers have successfully been co-parenting their children.
A source recently told Us Weekly that Affleck is grateful to his ex-wife for helping him through his addiction.
"Jen puts up with a lot and does everything she can to keep it together — she wants Ben to be in the kids' lives. That means dealing with things she isn't happy about. Ben has the utmost respect for Jen and how she's supported him through his addiction," the source said.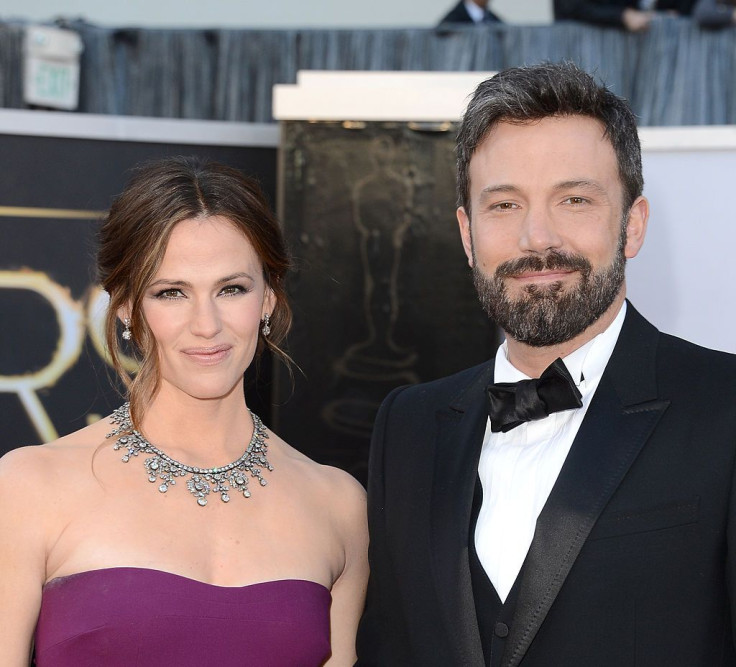 © Copyright IBTimes 2023. All rights reserved.