Truth Behind Amal Clooney And George Clooney Custody Fight For Twins Rumor
A new rumor about Amal Clooney getting a divorce from George Clooney has surfaced online. According to this tabloid story, the two are getting into a custody battle over their twin children. This rumor has now been debunked.
According to Gossip Cop, a new tabloid report suggests that there are marital problems between Amal and George Clooney. The "fights," according to an anonymous source, include arguments about a potential custody battle for the twins.
The tabloid report stated that George knows some excellent lawyers in Los Angeles, and since Amal is also a lawyer, the court battle for the custody of the kids will get "very ugly."
Apart from this anonymous "insider," the other "proof" that the tabloid story offered is the fact that George hasn't been pictured with his kids for a long time. The tabloid story has since been debunked as the actor's rep has already confirmed that stories about him getting a divorce are all made-up.
As to the question about George not being photographed with his children, fans of the actor know that he is a very private person who vigorously defends the rights and safety of his children. When photographs of his twins previously surfaced online, the actor said in a statement to E! News that he was taking legal action against the magazine for the safety of his children. The photographers had apparently scaled walls and climbed trees to get a glimpse of the twins at that time.
As for the relationship between the two celebrities, they have been praising each other publicly without hesitation. Last year, at Variety's annual Power of Women luncheon, George introduced himself as Amal's husband, People reported. "Hi, I'm George and I'm Amal Clooney's husband," he joked at that time.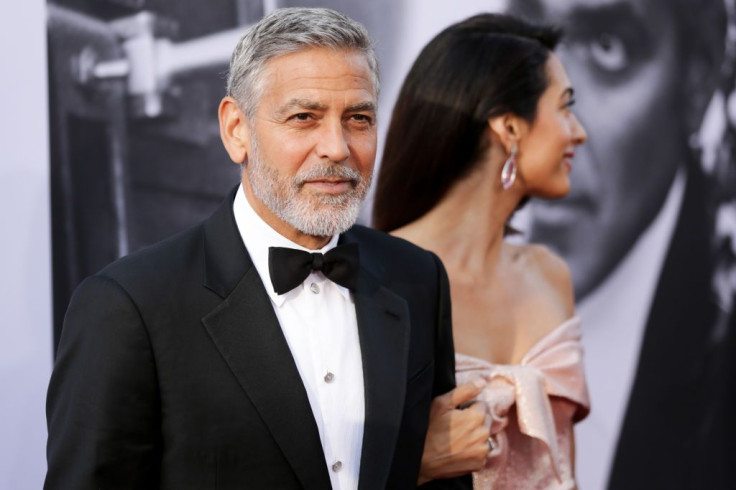 © Copyright IBTimes 2023. All rights reserved.