The Truth Behind Meghan Markle And Prince Harry's Absence At Palace Reception
Meghan Markle and Prince Harry just recently started their time away from royal duties, and it seems nothing can make them deviate from that -- not even a visit from President Donald Trump.
The president is scheduled to attend a two-day NATO meeting in London, complete with a stop at Buckingham Palace on Tuesday for a reception hosted by Queen Elizabeth. Kate Middleton, Prince Charles, and Camila, Duchess of Cornwall, are all set to be present at the event while Meghan and Harry will be absent as they continue to enjoy their time off from royal duties.
"The Duke and Duchess have a full schedule of engagements and commitments until mid-November, after which they will be taking some much-needed family time," a royal source confirmed to People.
It's no surprise that the Duke and Duchess of Sussex are taking their time-off seriously, especially after viewing the ITV documentary, "Harry & Meghan: An African Journey." In the feature, which premiered in late October, the royal couple opened up about their struggles and how the tabloids didn't exactly make things easier. The time out of the spotlight and away from royal duties should hopefully allow their family a bit of peace and time to recharge.
Meghan's absence at Buckingham Palace will be the second time she will have missed an event with President Trump, but he shouldn't feel snubbed, as the first time, she was out on maternity leave. In addition, he is not the only one the couple will be missing due to their time off.
It was previously reported that Meghan and Harry even declined Queen Elizabeth's invitation to Christmas and, despite how it may seem, Meghan and Harry are not the first royal couple to skip out on the holiday festivities.
Prince William and Kate Middleton have also opted out of Christmas with the Queen in Sandringham in the past.
"The Cambridges have spent Christmas twice since they've been married with the Middletons," royal expert Marlene Koenig explained. "So what is wrong with Meghan and Harry spending Christmas with her mother?"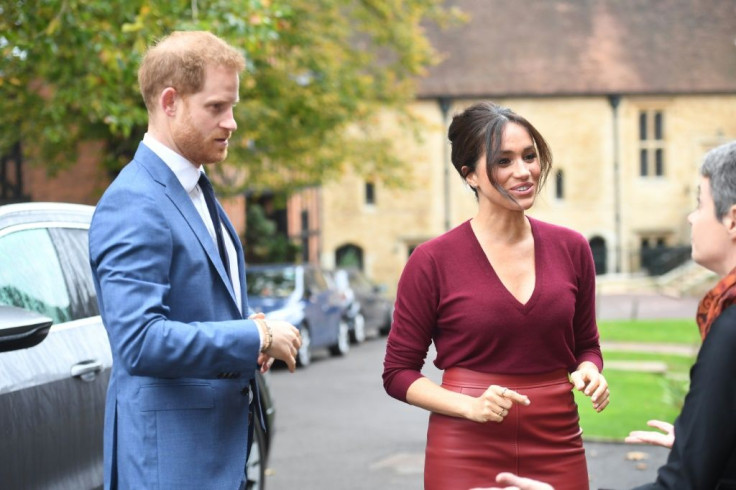 © Copyright IBTimes 2023. All rights reserved.