The Tuck Room Tavern Opens In LA: 5 Fabulous Reasons To Hit Up This New Restaurant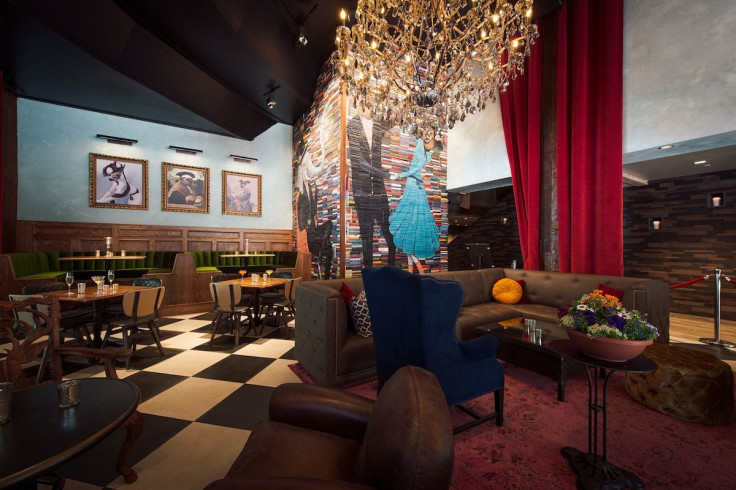 Want to shake up your drinking and dining routine? One of Los Angeles' most highly anticipated hotspots, The Tuck Room Tavern, is finally open.
Located at the heart of Westwood, The Tuck Room Tavern opened in June 2016 under the culinary direction of chef Sherry Yard and executive bartender Adam Seger. The restaurant is a neighborhood dining and drinking den featuring craveable American fare in a lively atmosphere with a touch of whimsy.
Check out the top five reasons to hit up The Tuck Room Tavern.
1. Mouthwatering Menu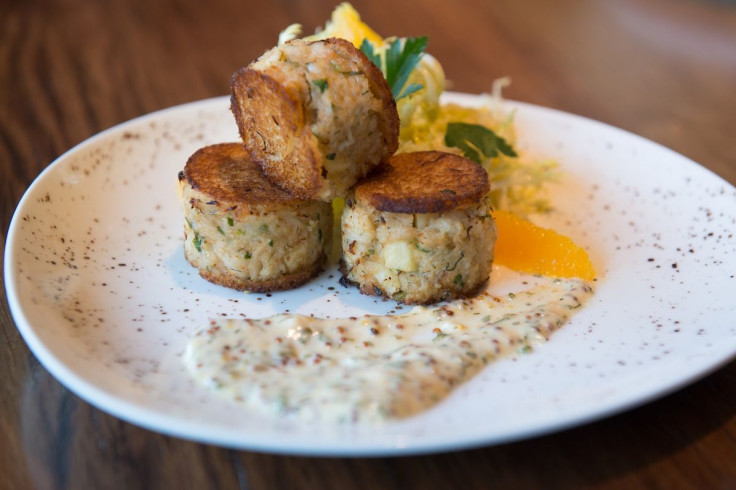 The menu, which was created by James Beard Award-winning chef Sherry Yard offers shareable, playfully-crafted plates with American and World Cuisine. Menu highlights include homemade bread, Santa Monica Farmer's market nightly specials, Brioche-Crusted Maryland Crab Cakes, Reuben Croquettes, Spring Bean Salad, Grilled Rib Eye, but our absolute favorite is the Mango Habanero Ribs, which has just enough kick to add some tangy pizazz to a BBQ favorite. Don't even get us started on the to-die-for side of honey-glazed corn bread it comes with!
Also, not to be missed are chef Sherry's desserts including the millionaires' shortbread with coffee caramel, caramel cream and chocolate glaze and black n blue pot pie with farmer's market black and blueberries, flaky puff pastry and blackberry crumble swirl ice cream.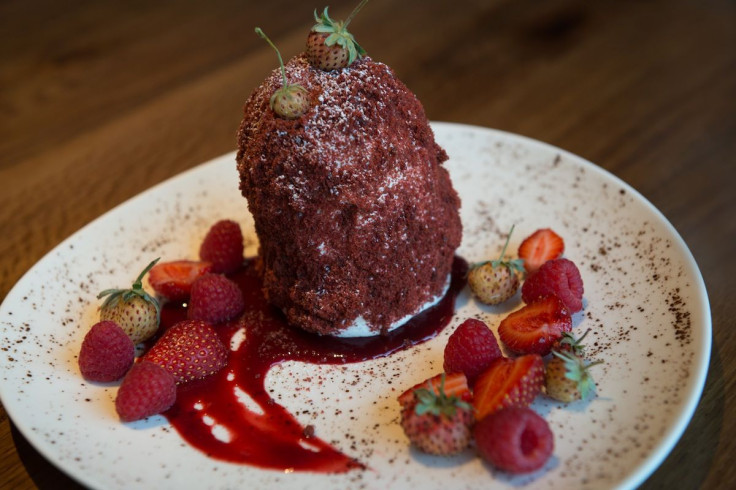 2. Lustworthy Libations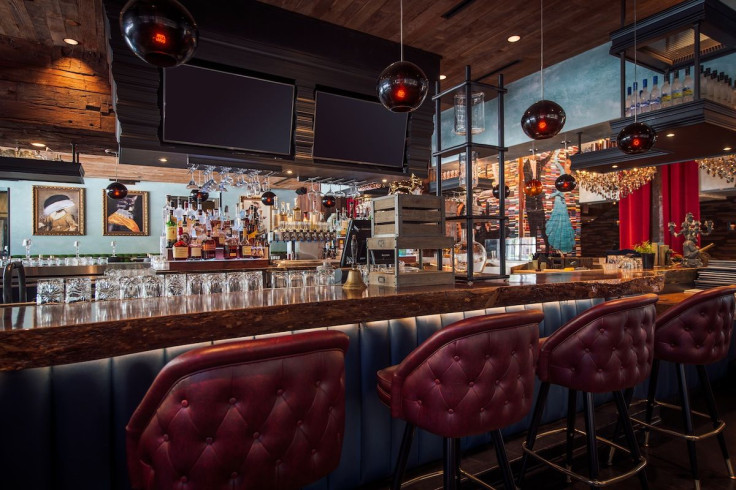 The cocktails at The Tuck Room Tavern are inspired by the Golden Age of Hollywood and were developed by Corporate Sommelier Adam Seger. His skillfully crafted drinks focus on the finest herbs and spices as well as house-made syrups, bitters and infusions.
Sippable standouts? The Heisenberg is a three-tiered infuser for cocktails and the insane liquid nitrogen cocktails are in a class of their own. Also Seger's "Ice DJs" elevate the art of personalized mixology by shaking up nostalgic libations and hand-cut ice.
In addition, The Tuck Toom Tavern offers social punch bowls, fresh and locally brewed beers and a sommelier-curated list of over 20 wines and Champagnes by the glass and half bottle.
3. Thought-Provoking Décor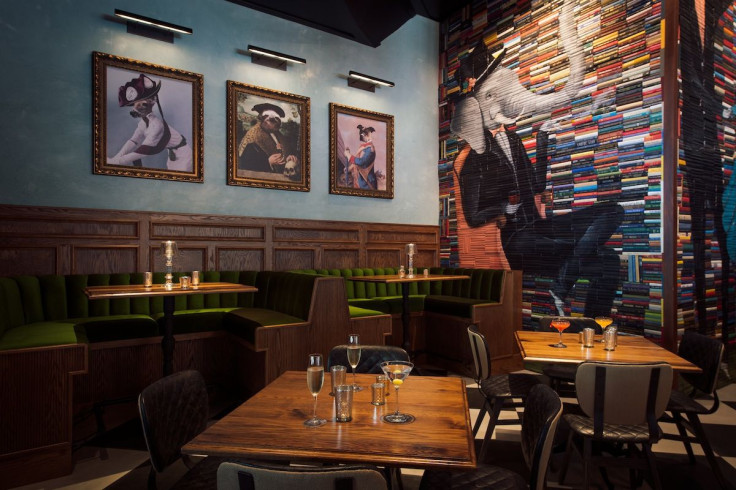 The space, inspired by the game of Clue, is broken into three seating sections — the parlor, den and conservatory. The space exudes originality with oversized hand-painted book sculpture art and murals by celebrated American artist Mike Stilkey. The space features Stilkey's "The Elephant in The Room" and "Let's Dance" that were created from recycled library books and a mix of ink, colored pencils, paint and lacquer.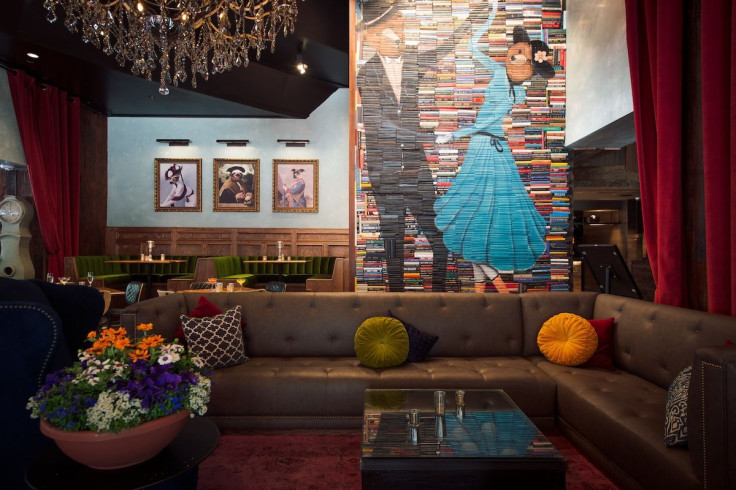 The Tuck Room Tavern also showcases works by Kalisher Studio, an art curating agency specializing in private collections and hospitality art. Collaborating with interior designers Studio K, Kalisher created thought-provoking pieces combining colonial American nuances with humorous elements. Historical art references are made using portraiture as a starting point and fun, bold animal figures. Kalisher Studio's team also crafted a collection of different moldings for the pieces — baroque-inspired, chunky, thick frames that add character to the art. But probably the coolest element of décor at the restaurant is a riddle hidden for kids to find, and, if they do, they'll receive one complimentary dessert.
4. Luxury Theater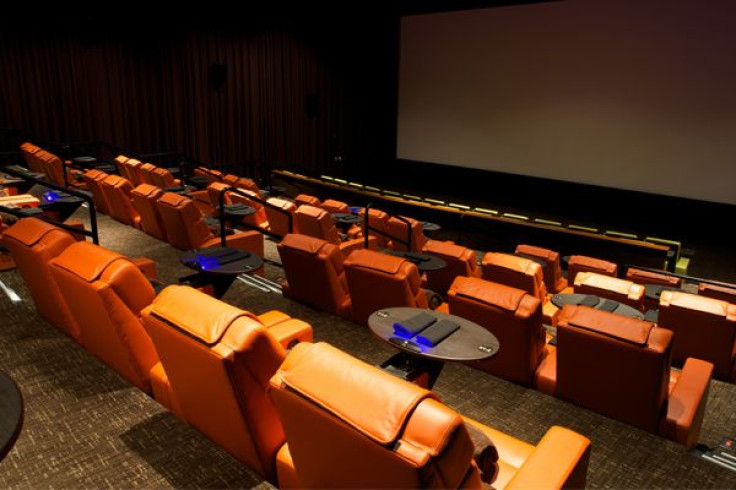 There is nothing more American than a dinner and a movie date, but then again, there is nothing more L.A. than a luxury film screening. Well, consider your next ultimate night out planned as The Tuck Room Tavern is attached to the iPic Theater, the first luxury movie theater to deliver a superior, premium movie-watching experience that everyone can afford.
iPic Theaters was first to introduce plush, personal, full-leg reclining seats with courtesy pillows, blankets and personal service call buttons for you to enjoy as you watch your movie. If you are really feeling fancy, customized name/personalized blanket and pillow sets are available, too.
iPic Theaters was also first to roll out an exclusive, chef-driven "dining-in-the-dark" menu for movie watchers to enjoy at the push of a button. Think upscale finger foods and even more cocktail offerings from Seger.
In addition, iPic Theaters offers reserved seating, allowing guests to select their seats in advance at ipic.com, the iPic mobile app, or in-theater.
5. Good Company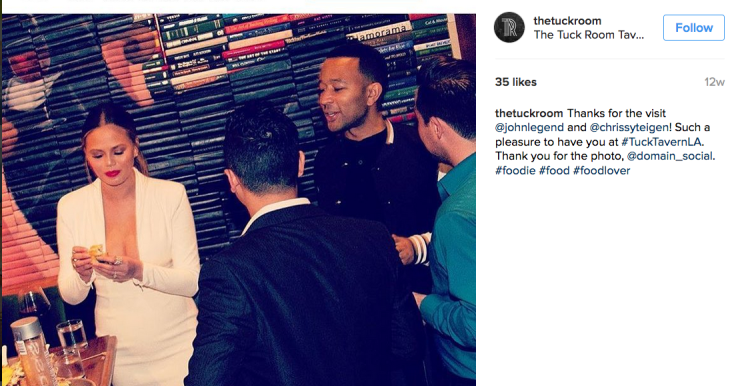 Within the mix of laid back professionals are a number of celebs who are fans of the space. Mila Kunis and Ashton Kutcher have been spotted having low-key date nights here, while John Legend and Chrissy Teigen are frequent movie-goers of the iPic Theater. When we hung out at The Tuck Room Tavern recently, we saw "Glee" star Chris Colfer having a good time with friends. Total cool factor.
Scroll down for more images of the Tuck Room Tavern.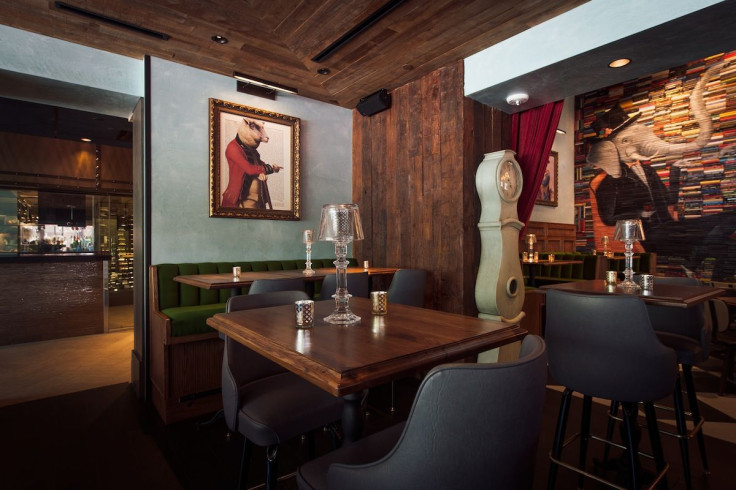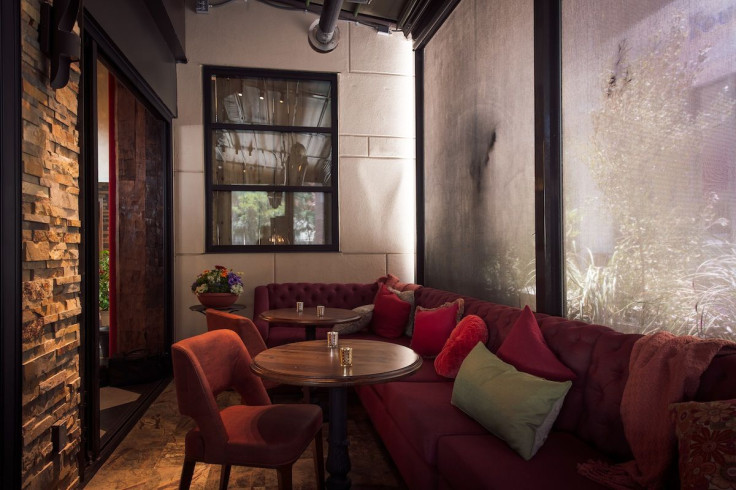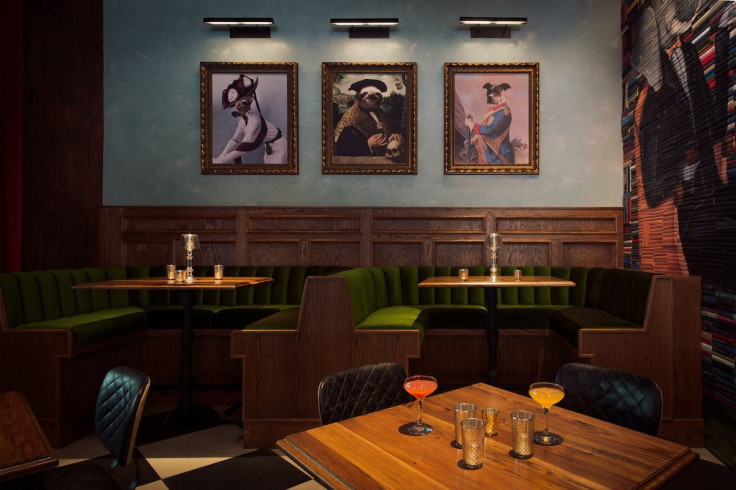 The Tuck Room Tavern
10850 Wilshire Blvd.
Los Angeles, CA 90024
(310) 307-7004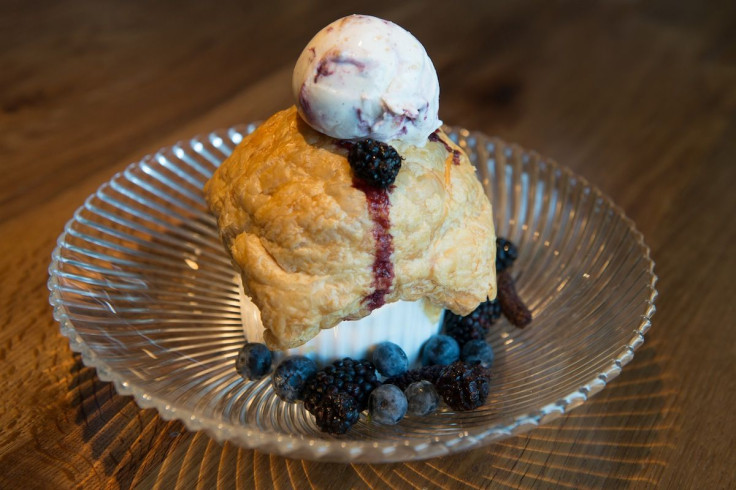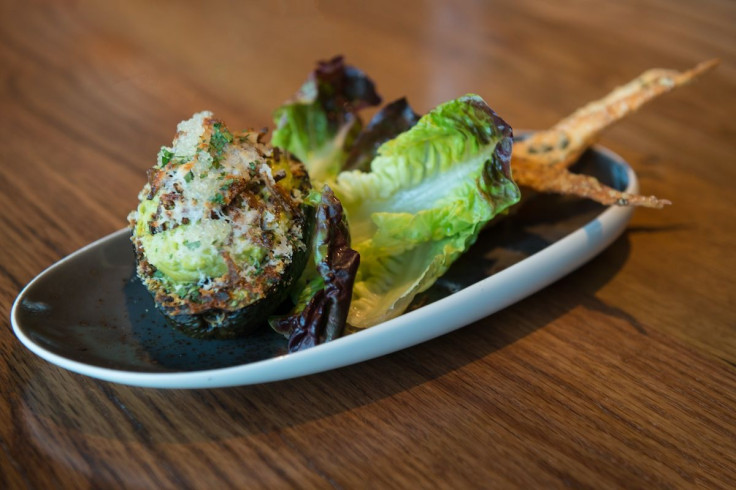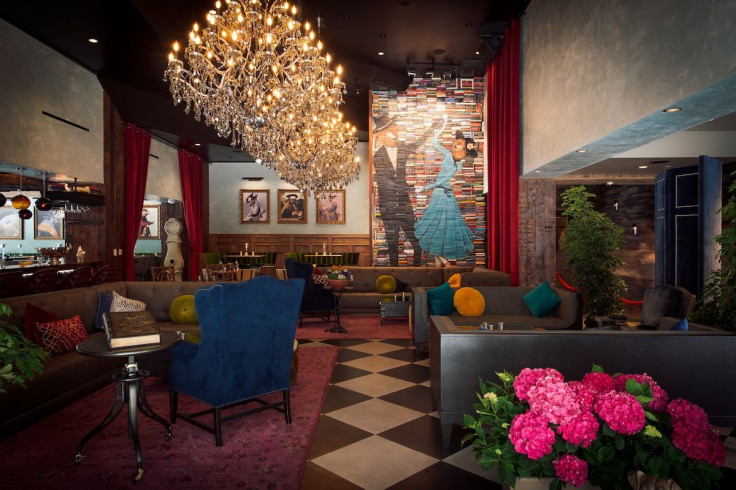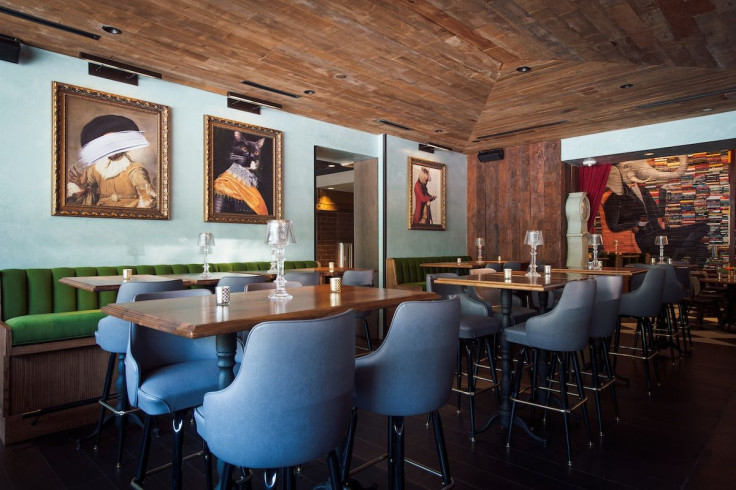 © Copyright IBTimes 2023. All rights reserved.