'Tut' Star Avan Jogia Talks Difficulties Of Bringing King Tutankhamun To Life In Spike Miniseries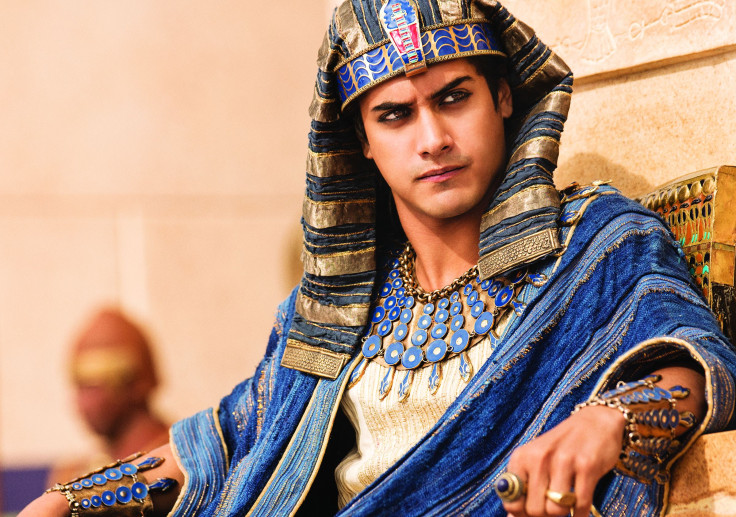 Spike's forthcoming three-night miniseries event, "Tut," is shaping up to be one of the more epic shows this season. With the television network putting a lot of its resources into the historical drama, a lot of pressure was building on lead star Avan Jogia.
Luckily for the series, the 23-year-old actor says he was more than thrilled to take on the part and be trusted with this very important story. Many may remember the young actor from roles on shows such as Nickelodeon's "Victorious" or ABC Family's "Twisted." Now, like his character, he's all grown up and ready to prove he can handle the big leagues.
"I think that one of the things that I was really grateful for was that I was able to take little bites of big things in my career. It's like, there was this job and then hopefully it was onto the next one," Jogia told International Business Times in a phone interview. "I did 'Victorious.' And later on I did 'Twisted,' and I was one of the three leads of that show. So I've slowly kind of been able to adjust to the kind of responsibility that that entails, but this is obviously the biggest thing I've done and I had the best time on this. As an actor, it was an amazing experience for me to be given the ball and be told to go for it."
With so much responsibility on his shoulders, Jogia confessed he immediately began doing research on King Tutankhamun and his rule in ancient Egypt. Specifically, he was on the lookout for anything that could help him bring his character to life in a realistic way. Unfortunately, that meant assimilating himself in a dead culture and its sometimes strange ways.
"I did a hefty amount of research into the political climate and the cultural climate of that time. I did a lot of research into the gods and how they were observed," Jogia said, adding that the culture lasted unchanged for thousands of years. "That's not something to be scoffed at. You have to really research and respect what it is."
Despite the time Jogia spent learning about the culture, he confessed he still had difficulty getting inside the boy pharaoh's mind given that, unlike contemporary historical figures, there's no audio or video recordings to infer things about Tut's personality. As a result, a majority of the acting choices were left up to him. As those who watch the miniseries will note, "Tut" focuses on the actor's character attempting to prove to the people of Egypt that, despite his coming into power at age 9, he's not just some spoiled brat trying to play ruler. Rather than beat his chest every chance he gets, Jogia made the choice to portray his version of Tut to speak softly and carry a big stick.
"Heavy lies the crown, and when you have that kind of power, if you actually have it, you don't have to display it, you don't have to grab for it," Jogia said, teasing more of this theme throughout the series. "Even in the first night, he's grasping for it more than later in the series when he's calm, collected and has done things that prove his worth as a leader."
While this covers the speaking-softly part of Tut's personality, the carrying-a-big-stick part came in the form of a lot of stage combat training with a sword. Unlike some other shows of its kind, "Tut" tends to compensate for its lack of gore and sexual content with good old-fashion actioned and violence. However, Jogia wanted to make sure the audience wouldn't simply stop paying attention to the story and his character just because he happens to be fighting multiple enemies at once with a pretty cool-looking blade. The actor revealed he attempted to pack as much subtext into each action scene as he could.
"I've done stunts and physical fighting with my fists, but sword stuff is a whole other ball of wax, but I had a lot of fun doing it," Jogia said. "There's a blockbustery idea of a hero with a sword, and therefore he's really good with it. It was important to me that he wasn't the best warrior on the field. That would become hokey to me. He's a good fighter, but there's a brutality to him. He survives because of his will. He wants to live because he refuses to die. He knows he needs the time on earth to make his empire last and be remembered by history and time."
"Tut" and Jogia will carve their names into TV history on Spike, starting Sunday, July 19, at 9 p.m. EDT.
FOR FREE to continue reading
✔️ Unlock the full content of International Business Times UK for free
offer available for a limited time only
✔️ Easily manage your Newsletters subscriptions and save your favourite articles
✔️ No payment method required
Already have an account? Log in
© Copyright IBTimes 2023. All rights reserved.