'Twilight: Breaking Dawn' Co-Stars Kristen Stewart And Rami Malek Have Unexpected Reunion
"Twilight: Breaking Dawn" co-stars Kristen Stewart and Rami Malek had an unexpected reunion at Rita Ora's birthday bash for boyfriend Taika Waititi. Stewart and Malek acted opposite each other in the fifth and final installment of the "Twilight" series, "Breaking Dawn: Part 2."
In the movie, Stewart's character, Bella, had given birth to her baby with Edward, played by Robert Pattinson. Malek's character, Benjamin, was a particularly crucial figure in the story, as he was a vampire that could manipulate all the alchemical elements of nature. He was called upon by the Cullens to help them fight the elite group of vampires called Volturi, which Bella and Edward geared up for a war with.
"Breaking Dawn: Part 2" hit theaters almost a decade ago in 2012, so the surprise reunion of Stewart and Malek at Waititi's party is expected to send die-hard "Twilight" fans into a frenzy.
According to Ora's Instagram post, both Stewart and Malek helped the renowned director and birthday celebrator ring in his 46th birthday, alongside several other celebrities.
Also present at the party was Michael Sheen, who played Aro, the leader of the Volturi, in "Breaking Dawn." He attended the bash with his longtime girlfriend Kate Beckinsale, who is also a friend of Waititi. Footage from the party features other famous faces, including Ashley Benson, Jodie Turner-Smith, Charli XCX and Paris Jackson.
Meanwhile, Stewart made headlines last week after her upcoming Princess Diana film, "Spencer," had been added to the lineup for the Toronto International Film Festival as one of the Special Event screenings. Directed by Chilean filmmaker Pablo Larrain, the film will feature Stewart as the late Princess of Wales and will focus on the breakdown of her marriage to Prince Charles over a period of three days.
In January, the first photo of Stewart as the People's Princess in "Spencer" was dropped, followed by a second image in March.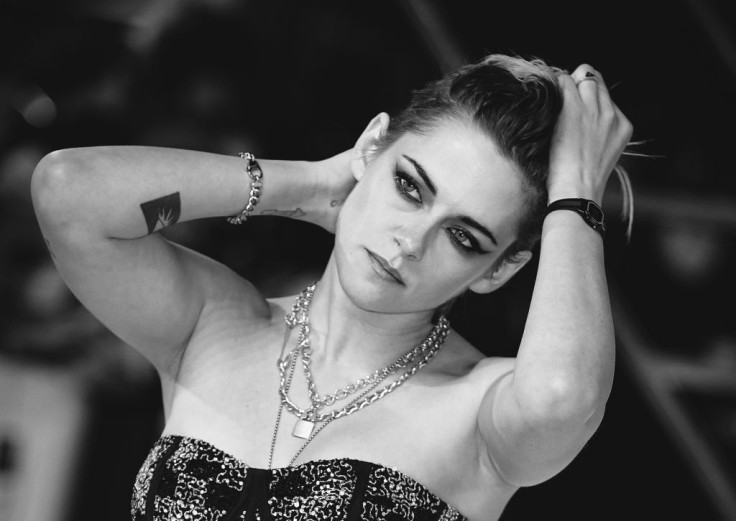 © Copyright IBTimes 2023. All rights reserved.