'Twilight' Cast Now: Robert Pattinson, Kristen Stewart & Taylor Lautner 2017 Update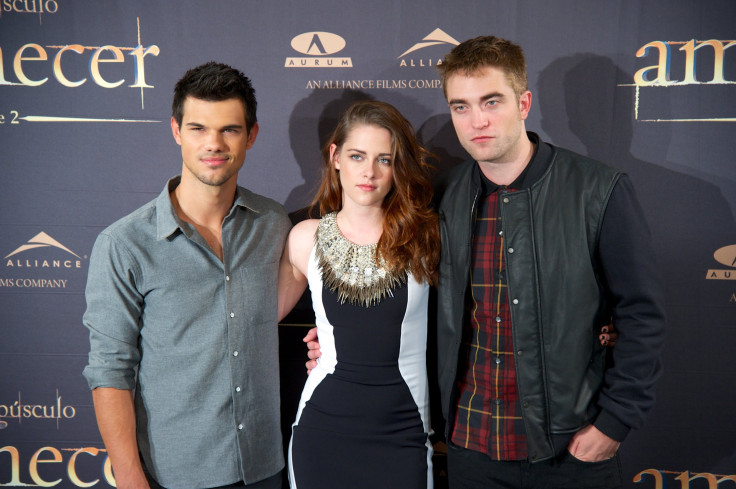 Next month will mark nine years since the first "Twilight" movie came to life on the big screen. Prior to the anniversary, Freeform, formerly known as ABC Family, is airing two showings of the popular films as part of its 13 Nights of Halloween schedule, which kicks off on Wednesday.
While Twi-hards are no doubt going to love re-watching Stephenie Meyer's vampire love story, fans will also likely be curious to know where the actors are in 2017. Here's a little update on your favorite immortals, werewolves/shapeshifters and humans.
Kristen Stewart (Bella Swan)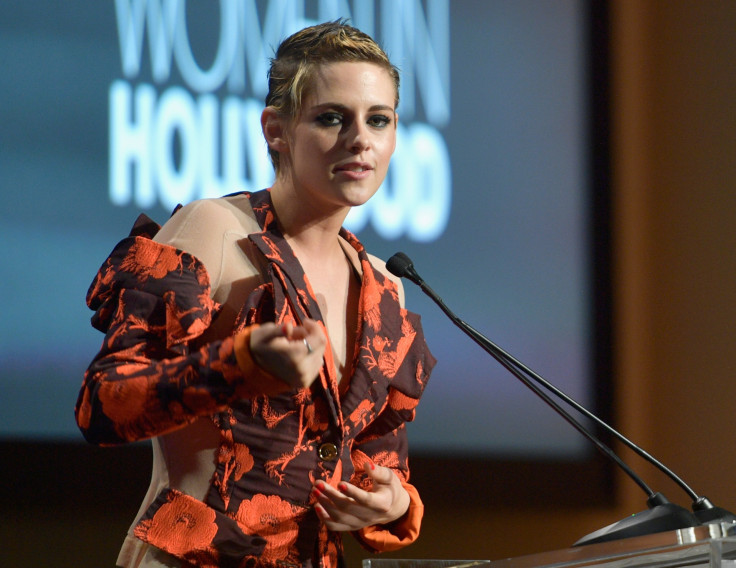 After starring in "Twilight" and another blockbuster, "Snow White and the Huntsman," Stewart went back to her roots: indie films. Since rising to fame, Stewart has taken on roles in "Still Alice," "Personal Shopper," "Café Society" and "Billy Lynn's Halftime Walk" to name a few. Stewart's talents were recognized in 2015 when she was awarded with the best supporting actress win at the Cesar Awards in France for her film "Clouds of Sils Maria."
Fan can see her next in the horror "Lizzie," which is based on the Lizzie Borden story. She is also in post-production on two films, "Underwater," a drama thriller with T.J. Miller, and "JT Leory" with Jim Sturgess, Laura Dern and Diane Kruger.
Robert Pattinson (Edward Cullen)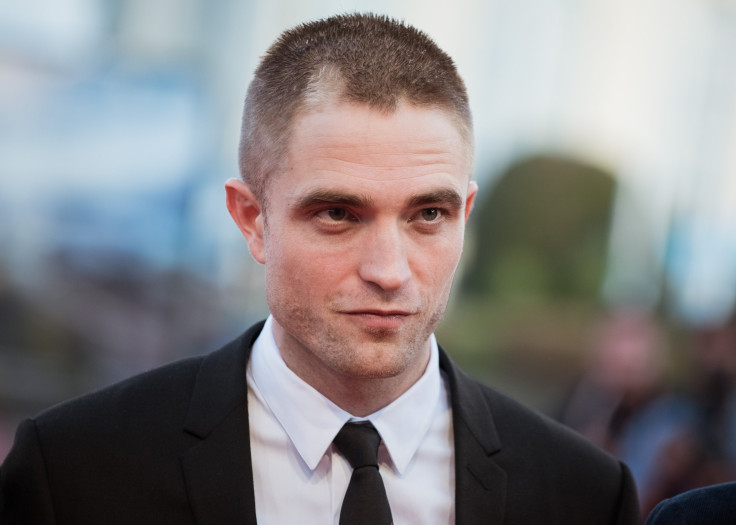 Like his former on and off-screen love interest, Pattinson also dabbled in big projects before going back to smaller movies. Pattinson landed a role in "Water for Elephants" opposite Reese Witherspoon in 2011 before going on to star in more artsy films like "The Rover," "Cosmopolis" and "Maps to the Stars." He now has several projects in the works and his most recent film, "Good Time," earned him a Gotham Independent Film Awards nod for best actor.
Taylor Lautner (Jacob Black)
In between filming the "Twilight" films, Lautner took on various roles in big screen project such as "Valentine's Day" and "Abduction." After the franchise wrapped, he went on to star in several films alongside Adam Sandler, such as "Grown Ups 2" and "The Ridiculous 6." He also had a starring role in Season 2 of Ryan Murphy's campy/horror series "Scream Queens."
Nikki Reed (Rosalie Cullen)
Reed continued acting after playing Rosalie Cullen, but she's recently taken a break. Reed's Instagram page shows she spends her time promoting Years of Living, a documentary series and platform that discusses climate change, and her sustainable lifestyle site, Bayou With Love. Of course, she's also busy being a new mom. The actress welcomed daughter Bodhi this summer with husband Ian Somerhalder.
Kellan Lutz (Emmett Cullen)
Lutz landed a few high-profile roles after bringing Emmett Cullen to life. In 2014, he starred in "The Legend of Hercules" and "The Expendables 3." He also snagged a part alongside Lisa Kudrow on her "The Comeback" series. Next up for Lutz is the drama-thriller "Cigarette" with John Travolta and "Guardians of the Tomb" with Kelsey Grammer and Bingbing Li.
In his personal life, Lutz announced his engagement to Brittany Gonzalez in September. When he is not talking about work on social media, he frequently touts her food blog, Beautifully Brit.
Ashley Greene (Alice Cullen)
Greene's resume includes a stint on the defunct "Pan Am" prior to the release of the final "Twilight" film in 2012. She has also since starred in the TV series "Rogue" and recently lent her voice to the animated film "Max & Me."
Jackson Rathbone (Jasper Cullen)
Rathone has been invested in his music career, but his acting hasn't fallen by the wayside. Fans can see him in the action film "Adi Shankar's Gods and Secrets" with Denise Richards, Chaz Bono and his former "Twilight" co-star Edi Gathegi. Next up for Rathbone in the action-drama "Samson," due to release on Feb. 16, 2018.
Elsewhere in his life, Rathbone has two kids with wife Sheila Hafsadi. The couple welcomed daughter Presley in May 2016 and son Monroe in 2012.
Elizabeth Reaser (Esme Cullen)
The Cullen matriarch has been quite busy with TV shows since wrapping the fantasy film. Currently, she is on "Manhunt: Unabomber" and the mini series "Law & Order True Crime." She is also in pre-production on the series "The Haunting of Hill House."
Peter Facinelli (Dr. Carlisle Cullen)
Facinelli has quite the impressive post-"Twilight" TV career. The former Cullen has starred in "Glee," "Nurse Jackie," "American Odyssey" and "Supergirl." He currently has four projects in the works, the most notable being the medical mystery "Zoobiquity," which is based off the best-selling novel of the same name.
Billy Burke (Charlie Swan)
Burke had a long career before playing Bella Swan's dad in "Twilight," and his acting opportunities have only continued following the conclusion of the films. Burke has starred on the TV programs "Revolution," "Major Crimes" and most recently "Zoo." He also recently completed the drama "Good After Bad" and is now filming the 2018 thriller "Breaking In."
Sarah Clarke (Renee)
Clarke has a history of long stints on TV shows. She's credited with parts in "Men of a Certain Age," "Nikita," "Covert Affairs," "The Tomorrow People," "NCIS" and "Bosch," just to name a few. Next up for her is the biographical drama "The Maestro" and the thriller "American Pets."
Gil Birmingham (Billy Black)
Birmingham, who portrayed Jacob Black's dad, has found his way into several hit TV series since "Twilight." Birmingham's resume includes "House of Cards" and "Unbreakable Kimmy Schmidt" and films "Wind River," "The Space Between Us" and "The Lone Ranger."
Cam Gigandet (James)
The vampire who met his end at the first "Twilight" film has managed to keep his career alive. Gigandet has starred in the blockbuster "The Magnificent Seven" in 2016 and more recently the TV series "Ice." He is also in post-production on the sci-fi film "Replicate."
Edi Gathegi (Laurent)
Following "Twilight," Gathegi acted on the TV series "Into the Badlands" and "The Blacklist." He's currently starring on the spinoff "The Blacklist: Redemption" and "StartUp" on Crackle. He also has five other projects in the works.
Rachelle Lefevre (Victoria)
Lefevre did not an invite back for the third "Twilight" film with her role infamously being replaced by Bryce Dallas Howard, but she did manage to find more work after filming. The actress has starred in several TV series since wrapping "Twilight," including "Off The Map," "A Gifted Man" and "Under the Dome." Lefevre also just completed the film "Hollow in the Land" with Dianna Agron and has joined "Mary Kills People" on Lifetime for Season 2.
Outside of the acting world, Lefevre has her own food blog, Pass The Butter.
Michael Welch (Mike Newton)
From spots on "Scandal" and "NCIS: New Orleans" to a starring role on "Z Nation," Bella's on-screen, human admirer has been busy in recent years. Next up for Welch is the thriller "Asomatous" and the romance-thriller "The Purple Rose" with Janel Parrish.
Anna Kendrick (Jessica)
Kendrick may have had a small role in the "Twilight" films but she went on to be majorly successful in the acting world. In 2010, she snagged an Oscar nod for her role in "Up in the Air." She followed up her award nomination with dozens of hit films, including the "Pitch Perfect" franchise, which is due to release its third installment this winter. Up next for Kendrick is a sequel to the hit 2016 animated film "Trolls."
Outside of acting, Kendrick has also taken the literary world by storm. Her first book, "Scrappy Little Nobody," is a New York Times best-seller.
Christian Serratos (Angela)
Fans of the supernatural will know that Serratos jumped to another popular story after playing Bella's human friend Angela. Serratos stars as Rosita on the popular AMC program "The Walking Dead," which is now in its eighth season.
Justin Chon (Eric)
Chon starred in several TV shorts and series since the first "Twilight" film. He can be seen in the show "Sin City Saints," "Dramaworld" and "Dr. Ken." He's currently in post-production on the show "Deception" and "Taipei," a drama set to premiere in 2018.
Catch the first "Twilight" movie showing, "Breaking Dawn – Part Two," on Wednesday at 12 p.m. EDT on Freeform. Check out the full 13 Nights of Halloween movie schedule here.
© Copyright IBTimes 2023. All rights reserved.