'Twilight' Star Nikki Reed Talks Parenting Style When Raising Daughter With Ian Somerhalder
"Twilight" alum Nikki Reed is going "old school" when it comes to raising her and husband Ian Somerhalder's daughter.
Reed recently opened up about her parenting style during an interview with Us Weekly. She revealed that she encourages her daughter Bodhi, who is now 18 months old, to play with more "old school" wooden toys like building blocks.
"I'm very sensitive right now to the amount of plastic that we're using for all children's toys," the 30-year-old actress, who gave birth to her daughter in August 2017, said at Amazon's Valentine's Day Pup-Up on Saturday, Feb. 9. "My gut is telling me to go into using the kind of toys I had growing up, and going back to wooden blocks and building blocks and things like that. But we do a lot of story time."
Somerhalder's wife said that one important parenting tool for her is a book. Or books, in Reed's case, as she apparently carries a lot of them at all times.
"[Books are] everything," Reed, who tied the knot with the "Vampire Diaries" star, 40, back in 2015, explained. "We just landed from the airport, and I have to have seven books in my backpack, my diaper bag. … They're heavy, but we've gotta have all the books."
Reed and Somerhalder have kept their daughter, along with their relationship, away from the spotlight since they welcomed her. After Reed gave birth, the couple even spent one month alone with Bodhi in their home, allowing no visitors and even turning their phones off the whole time.
Since giving birth, Reed has mostly stayed away from showbiz and focused more on her causes and her sustainable lifestyle brand, BaYou With You, which she founded in 2017. Part of this is because she has started thinking more about how to create a better future for Bodhi.
"After becoming a parent, I think you start thinking about what the planet is gonna look like when your kids are grown," the actress told the outlet. "You kind of approach things with that in mind. How are we leaving our planet? How are we treating our planet? It's definitely pushed me into working even harder on BaYou."
And while Reed hasn't shared any photos of their daughter that show her face, she does post some updates of their child from time to time. One of her posts on Instagram back in January seemed to show Bodhi being held by her dad, though only the toddler's foot can be seen in the snap. The actress also never mentioned any names in the post.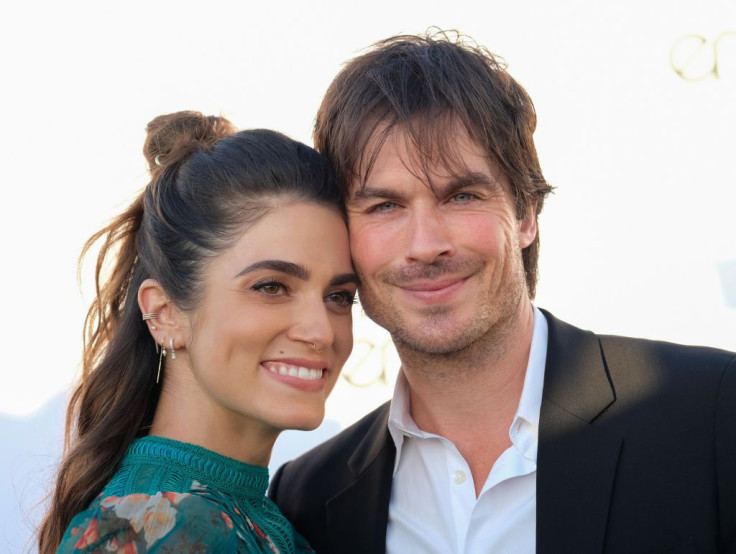 © Copyright IBTimes 2023. All rights reserved.
FOLLOW MORE IBT NEWS ON THE BELOW CHANNELS