Twitch Bans Underage 'Fortnite' Player; H1ghSky1 Moves To Youtube With Mom
A pro "Fortnite" player who was recently signed to the FaZe Clan, an esports organization, was recently banned from Twitch for being under the age of 13. The player, who used to stream on Twitch prior to being banned under the handle H1ghSky1, admitted that he was, in fact, 12 years old. He has since moved his stream to YouTube under the supervision of his mother.
The "Fortnite" player named Patrick had been streaming for nearly one and a half years before the controversy over his age surfaced. Questions about his real age came to light after fellow streamer Turner "Tfue" Tenney mentioned the FaZe Clan signed Patrick when he was just 11 years old. Tfue has since attracted the ire of many who say he only included the part about H1ghSky1's age to make FaZe look bad. Tfue included this piece of information as part of his lawsuit against the FaZe Clan, of which he is also part of. This proves to be troublesome for the young streamer as the legal age for streaming on Twitch and playing in official "Fortnite" tournaments is 13 years old. Earlier this week, Patrick's Twitch channel, H1ghSky1, got suspended after speculations about his age were proven to be true.
However, the "Fortnite" player has since begun streaming on YouTube, where he finally told his side of the story.
"My Twitch account was suspended due to me being underage. And yes, I am 12. I only lied so that I could fulfill my dream of being a streamer. It's been my dream for a long time, and I worked for a year and a half for it... I'm sorry. I had to lie. I was too young, and it held me back. I just couldn't wait two more years" the player confessed on his first Youtube stream, adding, "Holy cow, I finally got it off my chest."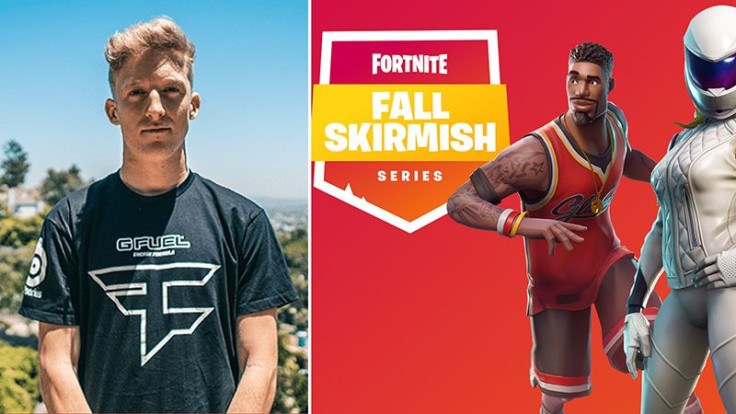 Since his ban, subscriptions and donations have poured in for H1ghSky1 on his YouTube channel, which now 900,000 subscribers and counting. His stream is being supervised by his mom, who says that her son had actually been using his older brother's Twitch account to stream and that she and their father had been supervising those streams as well.
Patrick mentioned that since this is his first offense on Twitch, his account is simply being suspended and not permanently banned. However, given that he is still 12, he still needs to wait one more year in order to adhere to Twitch's 13-and-up policy. So for the meantime, he's sticking with YouTube for now.
"Well thank you, Twitch. It was fun while it lasted," the player said as he bids farewell to the streaming platform.
© Copyright IBTimes 2023. All rights reserved.