Twitter Goes Berserk Over Superman's Black Suit In Zack Snyder's 'Justice League'
KEY POINTS
Fans were surprised to see Superman in a black suit as Zack Snyder shared some new footage from his version of "Justice League"
Most of the fans were in awe of the suit and praised the clip Snyder shared
Snyder's "Justice League" will be available for streaming on HBO Max in 2021
Just as he promised, filmmaker Zack Snyder debuted some brand new footage from his version of "Justice League" on July 26. Snyder showed an 18-second clip of Superman (played by Henry Cavill) meeting Alfred Pennyworth (played by Jeremy Irons) while wearing the iconic and much talked about "black suit" that did not appear in the original cut of the film released in 2017.
As soon as the clip surfaced online, many fans went berserk and could not hold their excitement while sharing their views on the footage and also the suit.
One of the users wrote that she would be thinking about the black suit "all day long" while sharing a couple of pictures of the suit.
Meanwhile, another user shared that the whole world was "blessed" by the clip that saw Superman wearing the black suit; however, she was "not ready" for it.
Another netizen wrote that it is surreal to see the suit finally after so many years of speculation, adding that the movie is going to be a "blessing" to the fans.
"Black Suit Superman is finally here!! After 4 years of speculating and wishing for it, we finally get to see it!! This movie is gonna be a blessing honestly," the social media user wrote.
It's the first time a clip of the black suit was revealed by the filmmaker. Last year, the "300" helmer shared a picture of Cavill wearing the black suit on social media. He also confirmed that Superman would have worn the suit during the last act of the film, embarking on a journey to earn that blue suit once again in the subsequent movies.
On the other hand, Snyder also made it clear that he won't use any footage of Joss Whedon's cut of the film. Speaking at a panel discussion, Snyder revealed that he would "destroy" the movie before using a single frame from it.
"I would destroy the movie. I would set it on fire before I use a single frame that I did not photograph. That is a [explicit] hard fact. I would literally blow that [explicit] thing up," Snyder said during the discussion.
"Justice League" also features Ben Affleck, Gal Gadot, Ray Fisher, Jason Momoa, and Ezra Miller in pivotal roles.
Here are some more Twitter reactions to Superman's black suit: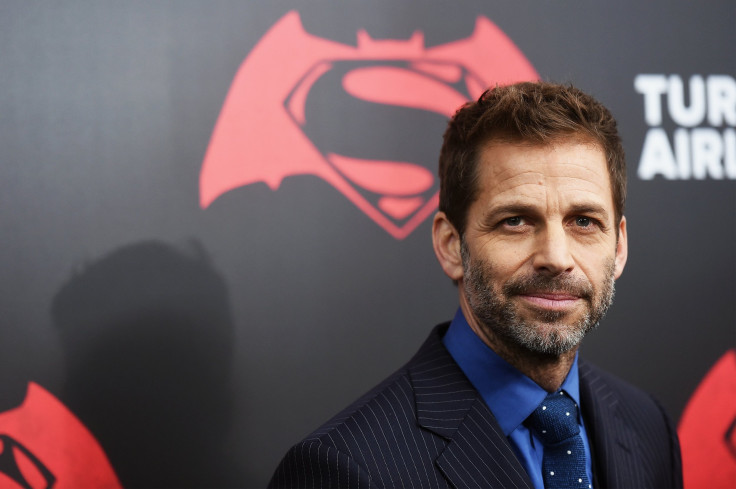 © Copyright IBTimes 2023. All rights reserved.