Twitter Reacts To Meghan Markle's Half-Sister Suing Duchess Over 'Rags-To-Royalty' Narrative
KEY POINTS
Samantha Markle is suing Meghan Markle over the alleged "false and malicious statements" the duchess made during her Oprah interview
Some Twitter users appeared to believe Samantha's allegations against Prince Harry's wife
Sussex supporters came to Meghan's defense, accusing Samantha of cashing in on her half-sister's royal connections
Twitter users are taking sides over a defamation lawsuit Meghan Markle's half-sister, Samantha Markle, filed against the duchess for the bombshell interview she and Prince Harry gave Oprah Winfrey last year.
In her lawsuit, Samantha alleged that the Duchess of Sussex made several "false and malicious statements" about her childhood, including Meghan's claims she "essentially raised herself from virtual poverty" and had to take on low-paying jobs starting 13 years old to "make ends meet," TMZ reported, citing court documents.
The author also accused Meghan of bashing their father, Thomas Markle, in an attempt to peddle a false "rags-to-royalty" narrative of her life, according to the lawsuit.
Samantha claimed their father paid for Meghan's "elite and expensive private schools" and covered her half-sister's tuition and living expenses when she went to Northwestern University despite the duchess previously telling Winfrey and Ellen DeGeneres that she worked to pay for her education, the documents said.
Some Twitter users appeared to believe Samantha's allegations against Prince Harry's wife.
"From what pictures [I've] found and what I've read about [Meghan], she had a great childhood! The best schools, family around … so why lie about it?" one person tweeted alongside photos of Meghan with her dad and siblings.
"I think she wanted to sell herself as self-made and wanted to stand out as extraordinary so she could make herself more interesting," another user suggested.
"I hope Samantha does not settle. Meghan Markle should finally be exposed for who she is...[a] social-climbing liar," a third user opined.
Sussex supporters came to Meghan's defense, accusing Samantha of cashing in on her half-sister's royal connections.
"Before anyone calls Meghan Markle a liar, please look into the Markle family and all of its dysfunction and why her mother tried to shield her away from them. The father alone is one piece of work, then comes Samantha," one Twitter user wrote.
"Meghan has not seen her sister in years and years. Samantha Markle is a liar who is making money in the limelight off of Meghan," another person claimed.
"I don't think Meghan's statements about Samantha in the Oprah interview could be seen as defamatory. I don't think it's defamatory to claim you barely know someone, even if that claim is a lie," another netizen tweeted.
Meghan's lawyer, Michael Kump, has since denied Samantha's allegations against the duchess, calling the lawsuit "baseless and absurd."
"This baseless and absurd lawsuit is just a continuation of a pattern of disturbing behavior. We will give it the minimum attention necessary, which is all it deserves," Kump said in a statement to TMZ.
During her interview with Winfrey last year, Meghan said she grew up as an "only child" and had last seen her half-sister "at least 18, 19 years ago and 10 years before that."
When asked about the "tell-all" book Samantha was planning to write about their family, Meghan told the TV mogul, "I think it would be very hard to 'tell all' when you don't know me."
"This is a very different situation than my dad, right. When you talk about betrayal, betrayal comes from someone that you have a relationship with," the duchess claimed of Samantha.
Samantha published a tell-all book in January 2021 about her relationship with Meghan, titled "The Diary of Princess Pushy's Sister Part 1."
The author claimed in her lawsuit that Meghan's comments about her hurt sales of her autobiography, prevented her from getting jobs and caused emotional and mental distress.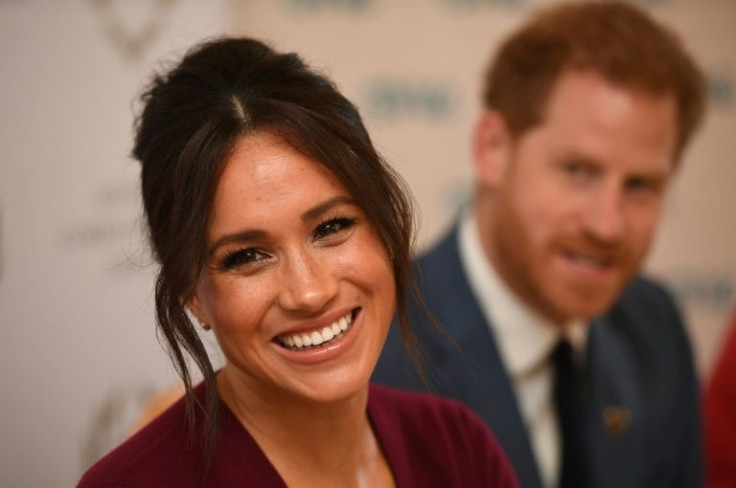 © Copyright IBTimes 2023. All rights reserved.