Twitter Reacts To Song Joong Ki, Katy Louise Saunders' Marriage And Pregnancy Reveal: 'Slow Down'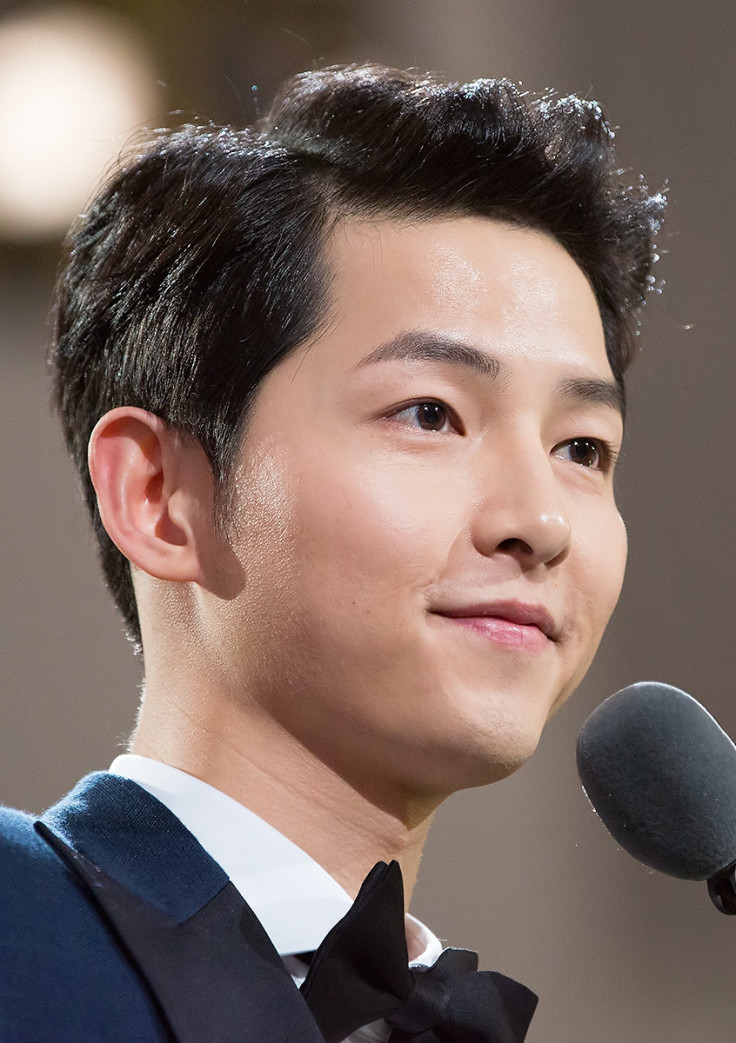 KEY POINTS
Song Joong Ki and Katy Louise Saunders are expecting their first child together
Song and Saunders announced their marriage a month after they went public with their relationship in December 2022
The announcement was met with mixed reactions on social media
Song Joong Ki has revealed that he is married to Katy Louise Saunders and that they are expecting a child together, and the news received mixed reactions on social media.
The 37-year-old South Korean actor broke the news to his fans via his official fan café on Monday, writing, "I have promised to continue life together with Katy Louise Saunders, who has been by my side supporting me and who I have spent valuable time with while cherishing each other," according to Soompi.
He continued, "She has a kind heart, and she has lived her life passionately. She is a sensible and amazing person to the point that I revere her. Thanks to her, I am becoming a better person."
"We naturally dreamed of creating a happy family together. We have put in much effort to keep each other's promises, and we are sincerely thankful as a new life has come to us. And today, based on our deep trust and love for each other, we are on our way back from registering our marriage to begin life as a married couple," he added before thanking his fans for their support throughout his acting career.
A number of fans and social media users expressed their shock over the announcement on Twitter, with some saying that it was too fast considering Song confirmed that he was dating the 38-year-old British actress just last month.
"We just found out [about] her 2 days ago, slow down [oh my god]," one Twitter user wrote.
"Why [are] we going so [f—king] fast[?] Wow," another commented, adding a GIF of Evan Peters' "X-Men" character Quicksilver running.
"Gasp. Well, I hope this isn't divorce No. 2 for him. Hopefully, he sticks around for this one," a third user said, seemingly referring to the "Vincenzo" star's divorce from his ex-wife Song Hye Kyo in 2019.
"Typical. Buddy keeps rushing everything [though]. Probably was looking to settle down and start a family, and fast. Understandable but not a good idea," another user wrote.
But a lot of fans also defended Song and supported his decision, congratulating the pair and sending them well wishes.
"I wish him nothing but the best and happy fulfilling life. He always wanted to be a family man. Congrats [on] your marriage and [on] the pregnancy of your beloved wife," a Twitter user wrote.
Another user defended the actor amid the claims that he was moving too fast, writing, "Why are some thinking he's moving too fast? He [is] 37 years old. It [was] about time he settled down. He just announced his relationship, but I'm sure they've been dating much longer than we know. Song-Song has ended. They both moved on...you all should too. Congratulations to him!"
"As long as he's happy, they love each other and are good to each other, [that] is all that matters. It's such a shock to everyone because these entertainers in [South Korea] are taught to hide their relationships. They've probably been together for a while... We just found out about it by chance!" a third user commented.
"I am so much proud and happy for Song Joongki. He is such a brave man. May you have a wonderful and loving family. God bless your new chapter in life. I know he will be a good father and husband," another Twitter user wrote.
Song's entertainment agency HighZium Studio confirmed that the "Descendants of the Sun" actor was in a relationship with Saunders on Dec. 26, 2022. It was unclear when the couple started dating.
"Actor Song Joong Ki is currently seeing a woman with positive feelings," the agency said in a statement at the time, according to Soompi. "We hope that you will look warmly upon their relationship."
"We ask for your understanding in regard to the fact that we cannot confirm any information aside from the fact that they are dating, and we would be grateful if you refrained from publishing any speculative or unconfirmed reports," the statement continued.
Following the announcement of the couple's marriage, the agency also confirmed that Song and Saunders plan to hold a wedding ceremony, but details have yet to be revealed.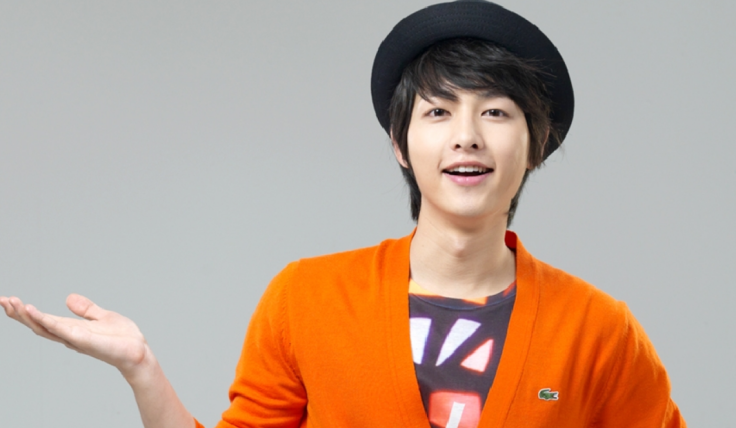 © Copyright IBTimes 2023. All rights reserved.