Twitter Slams Larry David's Concentration Camp Jokes On Saturday Night Live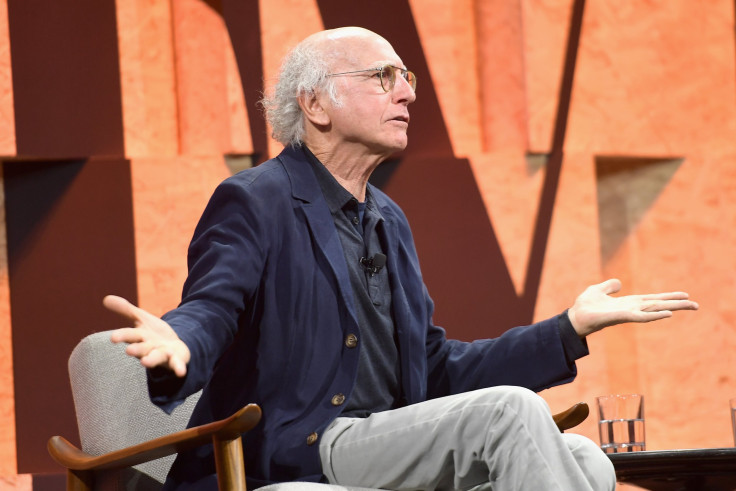 Larry David returned to Saturday Night Live (SNL) only to land in hot water over his opening monologue wherein he cracked a joke on the Holocaust that was hailed as insensitive by users on Twitter.
The "Curb Your Enthusiasm" creator joked in his monologue about how many of the sexual predators in the news these days were Jewish.
"You know, a lot of sexual harassment stuff in the news of late," he said about halfway through his monologue. "And I couldn't help but notice a very disturbing pattern emerging, which is that many of the predators — not all, but many of them — are Jews."
David who is Jewish himself added: "When people see me, I want them to say, 'Oh, there goes a fine Jew for you. Margaret, come here I want you to meet this wonderful Jew. Nothing stereotypical about him, if not for the self-deprecation and the irritable bowel syndrome, you'd never know in a million years!'"
However, his jokes earned the ire of many on Twitter, with people finding it distasteful.
"I embrace Larry David's awkwardness. But he just took it to a new level doing Holocaust concentration camp pickup lines in his SNL monologue," one user said.
Towards the end, he joked if he would "check women out" if he was in a concentration camp: "I've always been obsessed with women, and I've often wondered if I'd grown up in Poland when Hitler came to power and was sent to a concentration camp, would I still be checking women out in the camp? I think I would."
"Of course, the problem is, there are no good opening lines in a concentration camp. 'How's it going? They treating you OK? You know, if we ever get out of here, I'd love to take you out for some latkes. Do you like latkes? What? What did I say? Is it me or is it the whole thing? It's because I'm bald, isn't it?"
Twitterati further criticized David for making such remarks against women.
"Larry David joking about dating women in a concentration camp is horrific. His thinking that shocking audience is funny is sick. Loser," one person wrote.
"Larry David (@BeingLarryDavid) missed the memo: Sex harassment of women & girls IS NOT cool to joke about, never mind, brag as you did," another user said.
However, there were also some who thought David was not out of line when he cracked the jokes as he was Jewish himself.
Saturday's episode also saw David return with his impression of Bernie Sanders to perform a celebrity edition sketch of the Drew Carey hosted show, "The Price Is Right."
"We're doing this the Bernie way, if I lose I'm bringing everybody down with me," David as Sanders said when introducing himself with partner Derrick, played by Pete Davidson.
© Copyright IBTimes 2023. All rights reserved.