Twitter Stock Up Amidst Q3 Earnings, Russia Today Advertising Off-Boarding Announcement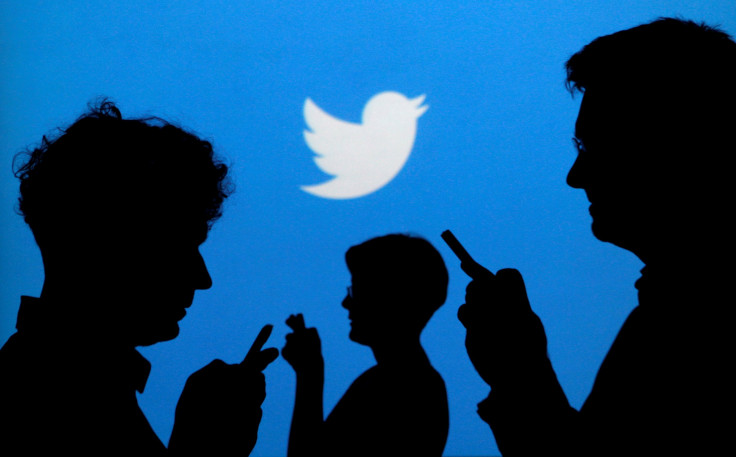 Just hours after Twitter saw more than a 10 percent bump in its stock price Thursday morning the company announced a new policy on Russian advertising on the social media platform. The announcement comes after investigations the company has been conducting around 2016 Presidential Election interference on the site.
Twitter's stock jumped after the company released its third quarter earnings statement to shareholders in which the company highlighted that it beat revenue expectations and was hoping to do so again for Q4. Total revenue reached $590 million in Q3, said the statement, up from Q2. The company's stock was still climbing on Thursday morning even after the further announcement about the changes in Russian advertising policy. The current stock price can be viewed online, as of noon EDT Thursday the price per share was up more by nearly three points from the previous close.
The new policy on advertising from all Russian accounts owned but Russia Today, otherwise known as RT, and Sputnik didn't seem to put a damper on the rise in share price. The company announced that effective immediately it would "off-board advertising from all accounts owned by Russia Today (RT) and Sputnik."
The company provided Congress with information on interference that occurred on Twitter from these accounts during the election. That information included the finding that there were 22 accounts on the site that were connected to those Facebook had identified as having been used for propaganda-like advertising during the election cycle. From those original 22 accounts, Twitter then found an additional 179 accounts that the company took action on because they were found to be in violation of the site's policy rules. None of the accounts were registered advertisers with the site and were advertising against the site's policy.
In addition to off-boarding the accounts with RT and Sputnik Twitter also announced that it would be donating the advertising money it earned from RT. That adds up to $1.9 million in global advertising including $274,100 that was used for advertising in the United States during the 2016 election. That money will go to "support external research into the use of Twitter in civic engagement and elections, including use of malicious automation and misinformation, with an initial focus on elections and automation," said a statement from Twitter. More details on the exact disbursement of the funds is not currently available but will be soon, said Twitter.
Twitter highlighted other changes it was making to the social media platform in its Q3 statement, like changes to improve safety and easier to use. But there was no mention of RT or Sputnik. In fact, no mention of advertising guidelines in general was made in the Q3 statement at all.
© Copyright IBTimes 2023. All rights reserved.