Twitter User Calls Dua Lipa 'Cher Of Our Generation'; Here's How Cher, Fans Responded
Twitter saw yet another heated debate between fans after one user called Dua Lipa "the Cher of this generation" on the microblogging platform Wednesday.
A Lipa fan cheekily shared side-by-side photos of the "Levitating" singer and the "Goddess of Pop" and wrote in a now-deleted post, "Dua Lipa, the Cher of our generation."
Cher, herself, responded to the tweet and said, "How many yrs are in a generation," with a thinking emoji, which drew varied reactions from fans of both singers.
"WHAT THE F**K????? cher is a LIVING LEGEND, she's very alive and will forever be iconic! she's so right to be piss, this tweet was stupid in so many levels," one user wrote quoting the controversial tweet.
Another person emphasized Cher's longevity and said, "It's wild that people are really disrespecting Cher, the queen of longevity. People wonder why some legends don't fool the newer artists. Part of it is because fans stay trying to push newer artists as the next [insert legend's name here], when the said legend is still making music."
Another person cautioned fans against the overuse of the word "legend" and tweeted, "They love to overuse the word legend!! I can put on an old-school Cher song rn and bop to it like it's a hot new track. The artists of today have songs that get overplayed on the radio for a year and then we never hear it again. They wish they had that level of longevity!!"
One Lipa fan tried to belittle the "If I Could Turn Back Time" singer by saying, "I've never heard a single Cher song, lol!" A Cher follower responded, "Not our fault you're all uncultured, clean off the placenta off your body and learn a thing or two about actual music."
One user tried to explain why they favor the 27-year-old London-born singer over the 74-year-old "After All" artist and commented, "A generation is 30 years. Cher your time has passed, but you're still a legend."
Lipa did not reply to the tweets and opted to upload a collage of photos of her in sexy poses while wearing a colorful onesie beside a pool.
Aside from her notable achievements in music, Cher is also known as a fashion icon and was the first female singer to show her navel in a TV appearance in 1975.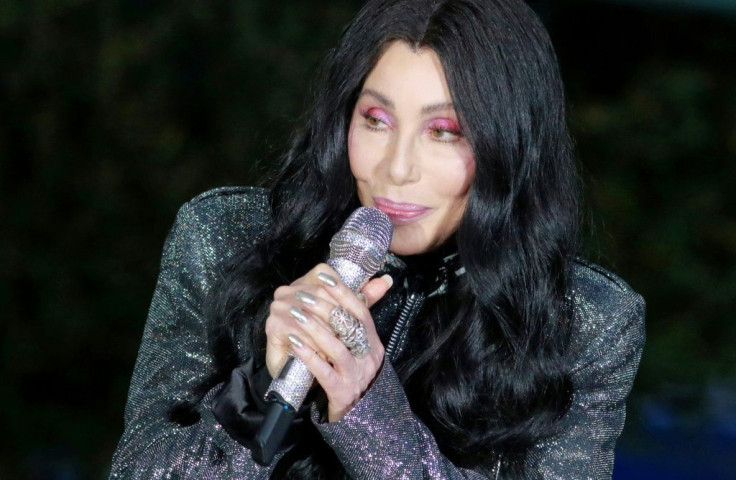 © Copyright IBTimes 2023. All rights reserved.