Twitter Wants Khloe Kardashian, Lamar Odom To Get Back Together After Tristan Thompson Split
KEY POINTS
Khloe Kardashian and Lamar Odom's fans want them back together after her split from Tristan Thompson
Some Twitter users said they won't be surprised if Kardashian gets back together with Thompson in the future
The reality star said on the "KUWTK" reunion that she has not kept in touch with Odom
Khloe Kardashian is reportedly single again after her split from Tristan Thompson, and some fans are already encouraging her to rekindle her romance with another ex.
Multiple news outlets said Monday that the "Keeping Up With the Kardashians" star and the NBA player ended their relationship again less than a year after they got back together. An unnamed source told Page Six that "there is no drama" between Kardashian and Thompson, who will continue to co-parent 3-year-old daughter True.
While Kardashian and Thompson have not publicly commented on the news, Twitter users have weighed in on the development, with some suggesting that Kardashian should reconcile with her ex-husband, Lamar Odom.
"LAMARRRR get your woman back pleaseeeeee. The couple reunion we all need," one fan commented.
"Listen, I swear I am including this in my prayer tonight. Lamar has finally gotten his act together. He is clean. He's on a right, healthy path. There is no denying he and Khloé genuinely loved each other. If there was a time for these 2 to reunite, it is NOW," another Twitter user wrote.
"I'm watching the Khloe & Lamar wedding episode and I just really think that is who she should be with," another netizen wrote.
"most beautiful chapter Khloe! Lamar and You had an amazing chapter and FRIENDSHIP!" a fourth person said.
"She's was definitely better off with Lamar. He definitely genuinely cared about her. This s--tuation is beyond ridiculous at this point," a fifth user wrote.
Others suggested they would not be surprised if Kardashian gets back together with Thompson again in the future.
"That's cool. I'll be here when they get back together and then break up again," one person commented, while another wrote, "Wait till you c them getting back together nxt wk and he cheats again its gonna start going on like a circle again and again..."
During the "Keeping Up With the Kardashians" reunion Sunday, Andy Cohen asked Kardashian if she keeps in contact with her ex-husband, whom she married in 2009.
"We're not in touch, but I honestly wish him nothing but the best and good health. I think we're all really rooting for him and just want the best for him," Kardashian was quoted by Entertainment Tonight as saying.
Kardashian filed for divorce from Odom in December 2013, but it wasn't finalized until three years later, following the former basketball player's near-fatal overdose in a Nevada brothel.
During the sit-down, Kardashian also told Cohen she has no regrets over her brief marriage to Odom.
"I loved that chapter in my life," she explained. "Regardless of how dark and crazy that might sound, it was still just a very significant part of my life and my story, and I wouldn't change it. It sounds crazy, but it was meant to happen and it happened."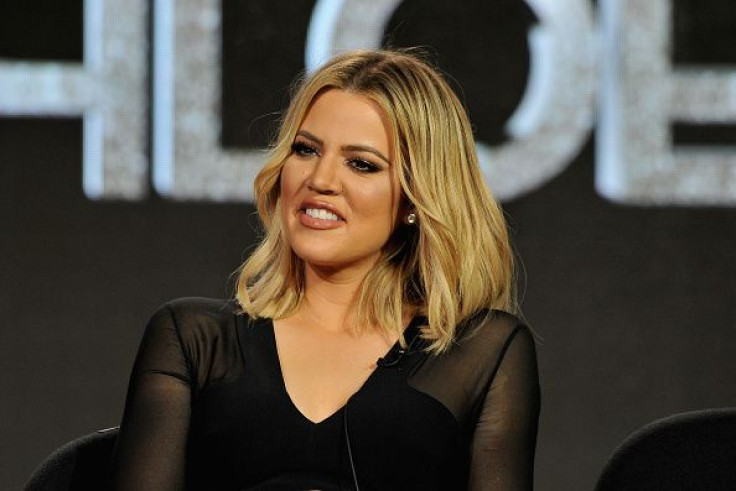 © Copyright IBTimes 2023. All rights reserved.