Two More Bodies Discovered in Texas Flooding As Officials Begin Estimating Damages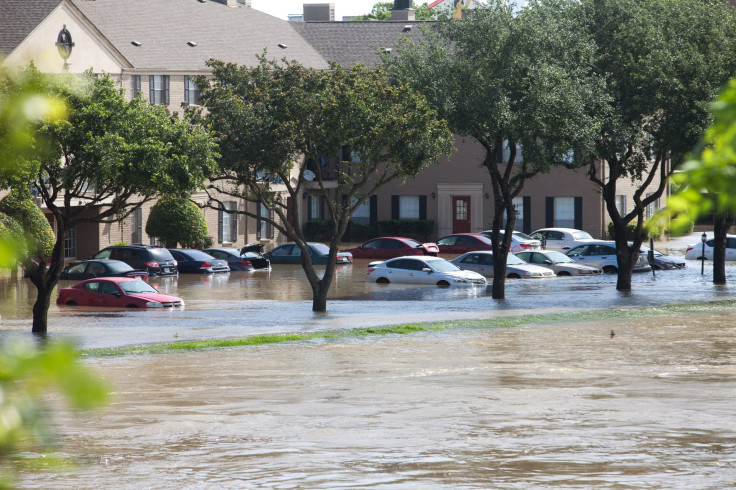 More bodies have been found in the Texas flooding, officials said Saturday, bringing the total number of dead to 23. The two latest victims were killed in Hays County as flooding from heavy rains continued to pound the state. Seven others have died in Oklahoma.
The identities of the two victims have yet to be released so it's unclear if they already had been listed as missing.
The discoveries were made by a group of volunteers searching the banks of the Blanco River where two families were swept away while inside a house last weekend. Officials said of the nine members of the group, one has survived, four have been declared dead and four are still listed as missing.
Approximately 70 search teams made up of 1,000 people are taking part in the search for the two families and other missing.
Officials from Hays County, which is between Austin and San Antonio, issued a preliminary damage estimate of $33 million. The estimate includes costs for parks, roads, bridges and government buildings. An estimated 1,200 homes have been damaged and 209 destroyed in the flooding, officials said Saturday. That figure is expected to increase.
President Obama signed a disaster relief declaration for Texas Saturday morning, meaning people who sustained losses in the flooding can now begin applying for low-cost federal loans. Federal funding is available for Harris, Hays and Van Zandt counties, and provides financial aid to state or local authorities working in Cooke, Gaines, Grimes and Navarro counties.
"The president today … ordered federal aid to supplement state, tribal and local recovery efforts in the area affected by severe storms, tornadoes, straight-line winds and flooding beginning on May 4, 2015, and continuing," the White House said in a statement released early Saturday. "Assistance can include grants for temporary housing and home repairs, low-cost loans to cover uninsured property losses, and other programs to help individuals and business owners recover from the effects of the disaster."
Meanwhile, new storms hit the Dallas-Fort Worth region Saturday morning, just a day after 200 were rescued from rising floodwaters. The National Weather Service has said even though heavy rains have eased, rivers and lakes will continue to swell as floodwater moves down from the north.
© Copyright IBTimes 2023. All rights reserved.