Two New Pokemon Spotted In Movie; 'Pokemon Omega Ruby And Alpha Sapphire' Gets Diancie In Event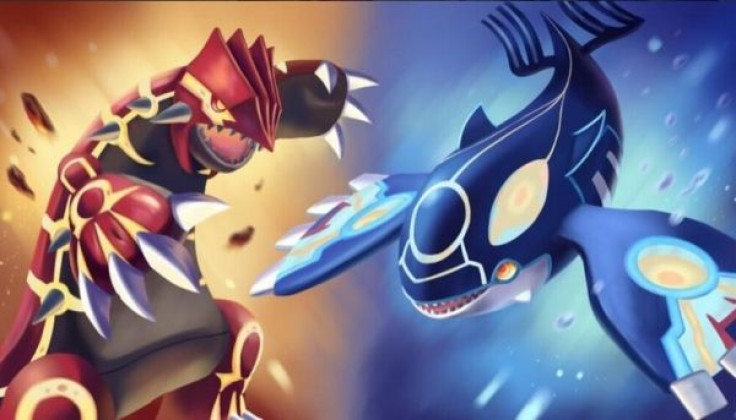 The anticipated movie for Pokemon Omega Ruby and Alpha Sapphire, titled "Hoopa & The Clash of Ages," has finally debuted in Japan. Viewers who were able to see it may have been treated to a surprise: a new Pokemon.
That's the latest speculation, trusted Pokemon source Serebii reported. According to the report, a possible new Pokemon may have been sighted in the movie. Sketches from fans who have seen the movie have been obtained by the source. While some of the sketches do differ in design, such as the inclusion of a red stomach, there are similarities, such as differing eye sizes and an oddly shaped rounded head with an extended nose-like part in the middle.
In the sketch, the small Pokemon appeared at the start of the movie. The mystery Pokemon appeared in the first "O" of the Pokemon title before bouncing away into full-body view.
The sketch of the Pokemon seen in the movie is different from another spotted Pokemon. The latter appears to be larger, more mysterious and more menacing. The other mystery Pokemon was spotted for the third movie related to the "Pokemon X and Y" franchise slated for theatrical release next year.
The only visual of the new Pokemon can be seen via a CoroCoro leak, but it is also expected to have its own trailer aired following the "Hoopa & The Clash of Ages" movie. But according to a fan report, the CoroCoro image also appeared quickly in the movie following the other, smaller mystery Pokemon.
More fan reports are expected to stream in as "Hoopa & The Clash of Ages" continues to air in Japan. The Pokemon Co. and Game Freak have yet to release any official word on the sightings.
Meanwhile, players of "Pokemon Omega Ruby and Alpha Sapphire" can expect to get their hands on the Diancie Pokemon this week, Destructoid reported. From Friday to Monday, players can receive Diancie via the Nintendo Network distribution and it will appear as a Pokemon gift to players.
As per the official trailer from Nintendo, seen below, Diancie will have Diamond Storm, Moonblast, Dazzling Gleam and Protect moves. By taking Diancie to the Pokemon Center, players can receive its Mega Stone to unleash the Pokemon's full power.
"Pokemon Omega Ruby and Alpha Sapphire" Diancie Event (Credit: YouTube/Official Pokemon Channel)
© Copyright IBTimes 2023. All rights reserved.