Two-Thirds Of Americans Think This Is The Worst US Congress Ever: Poll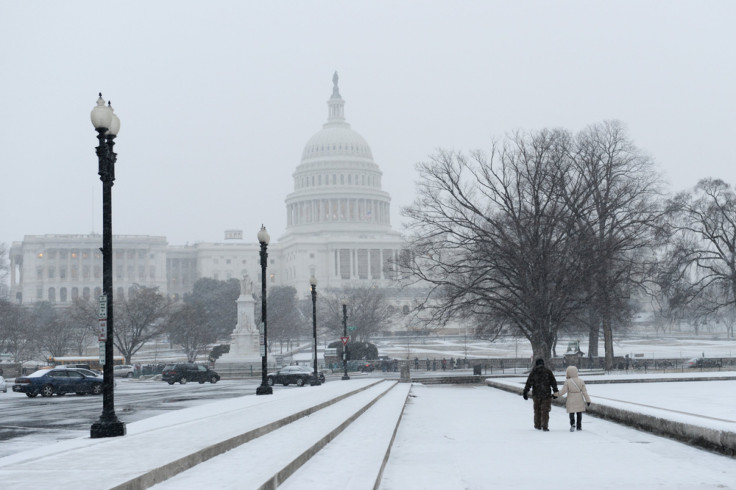 Millions of Americans are spreading holiday cheer this week, but that goodwill toward men doesn't extend to Congress, new poll numbers show.
According to a CNN/ORC International Poll, a full two-thirds of Americans think that the current 113th Congress is the worst in United States history. Only 28 percent of Americans disagree. Furthermore, an additional 73 percent of Americans say that this Congress has done nothing to address the problems facing America — and with good reason. Though Congress passed a budget agreement this year, it was one of less than 60 bills passed, putting this Congress on track to become the least productive one in more than four decades.
"That sentiment exists among all demographic and political subgroups. Men, women, rich, poor, young, old — all think this year's Congress has been the worst they can remember," CNN Polling Director Keating Holland said in a statement. "Older Americans -- who have lived through more congresses -- hold more negative views of the 113th Congress than younger Americans. Republicans, Democrats and independents also agree that this has been the worst session of Congress in their lifetimes."
Unfortunately, the defeatist attitude about Congress will likely continue well into the future. A majority of people believe that the leadership policies of both political parties will steer the country in the wrong directions.
"Negative attitudes extend to both sides of the aisle: 52 percent believe that the policies of the Democratic leaders in Congress would move the country in the wrong direction; 54 percent say the same about the policies of congressional Republicans," Holland said.
An additional 54 percent also say they feel President Obama's policies are moving in the wrong direction.
The poll was conducted among 1,035 adults between Dec. 16 and Dec. 19 and has a margin of plus or minus 3 points.
© Copyright IBTimes 2023. All rights reserved.