Tyga, Kylie Jenner Totally Over? Reality Star, Travis Scott Now An Exclusive Couple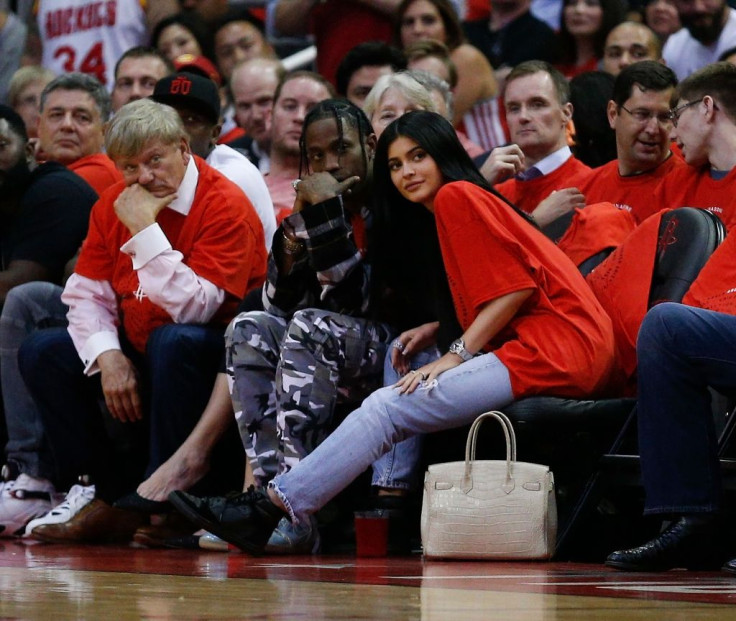 It looks like "Keeping Up With the Kardashians" star Kylie Jenner has won the break-up competition with Tyga after she found happiness in the arms of another musician, Travis Scott.
Sources told TMZ that the couple has decided to date exclusively, and Jenner has even been spending a lot of time with Scott in his hometown in Houston. In addition, Scott has already introduced Jenner to his family. Their relationship is reportedly smooth-sailing, unlike the one Jenner had with Tyga, since they've been enjoying "good vibes and zero drama."
READ: Tyga flirting with Josie Canseco after ex Kylie Jenner steps out with Travis Scott
The couple was first spotted together at designer Jeremy Scott's Moschino x Candy Crush party at Coachella in Indio, California earlier this April. Jenner was seen cozying up to the hip-hop artist, although onlookers initially had their reservations about their relationship status they were hanging out with a huge group of people.
"Kylie and Travis made their way to a private table, where they were joined by friends and enjoyed the deejay," an insider told People. "After five minutes of being in a very crowded space, Travis got up and left the table, and Kylie followed him out with her friends following close behind her."
A different source even claimed then that Scott actually has "a thing" for Jenner's older sister, Kendall, and them hanging out might just be a ploy to make her on-again, off-again beau jealous. "[Scott] and Kylie have also been friends for a while and they all hang out," the insider said. "When she and Tyga are having drama, she tries to make him jealous by hanging out with other guys."
However, it looked like Jenner and Scott are determined to flaunt their new love as they enjoyed a date watching the Houston Rockets play against the Oklahoma City Thunders in Houston, Texas shortly after. "During his performance, Kylie was hiding in the Rockets' courtside club anxiously waiting for him to come back to her. Once he got back, they definitely looked like a couple, cuddled up next to each other among her friends," said the onlooker, who claimed to have seen Jenner kiss Scott's neck.
"They were super hand-holdy and it seemed like she wanted people to see them together," the onlooker added. "They haven't let go of each other since he got off the court."
As for Tyga, he was spotted partying with another Kardashian ex, Scott Disick. Last month, the two of them supported TAG Heuer's brand ambassador, Alec Monopoly, at the unveiling of his exclusively designed jersey in Los Angeles.
He was also spotted dating a Jenner lookalike named Jordan Ozuna. Even though they were seen sharing an intimate hug, the mystery woman claimed that there's nothing romantic going on between the two of them.
With Jenner and Scott's flourishing relationship, those who are holding out hope for a "Kyga" reunion might be holding their breath for nothing. The only thing Jenner and Scott need to do is make their relationship Instagram official.
© Copyright IBTimes 2023. All rights reserved.